Measure Employee Satisfaction and Engagement With Fast Feedback Apps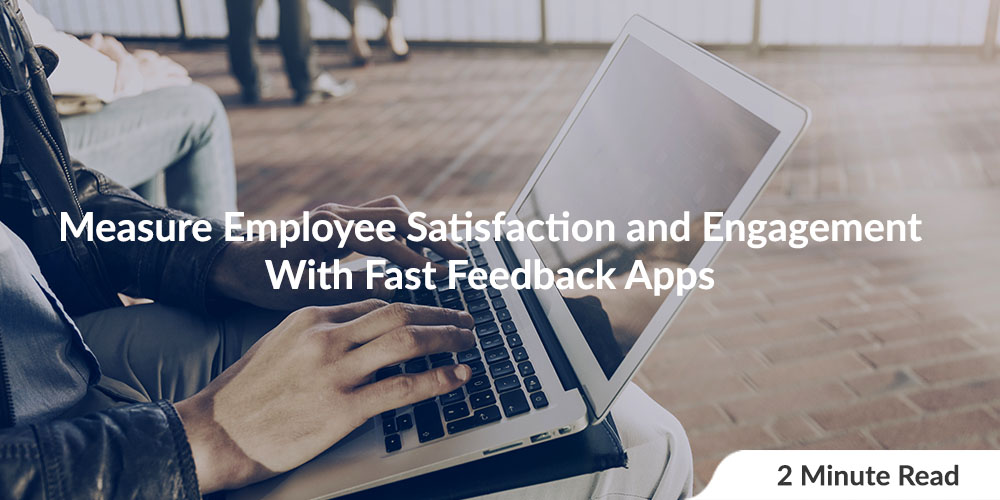 The days of employers conducting employee engagement surveys only once every year might be coming to an end. Thanks to "fast feedback" applications, organizations can request and collect quick online surveys from their employees to measure how motivated they are at their jobs.
The results from these surveys are then gathered and shown to employers, often in real-time on dashboards, to show the level of commitment and happiness of their employees. Some of these web-based programs can also offer CEOs steps to improve employee engagement their environment and culture.
One of the main advantages of fast feedback, according to Glint CEO Jim Barnett, is that it decreases "regrettable attrition," which takes place when talented employees leave for better jobs.
Here are a few elements to look out for if you're interested in implementing an effective fast-feedback app in your organization:
Confidentiality
It is no secret that employees are sensitive to speak their minds during interviews or surveys, and the main reason is obvious – we are all careful of backlash, or of any possible repercussions that could take place when our honest opinions about the organization are shared.
By ensuring your employees of complete anonymity, you will guarantee better quality responses and data on your survey and you will have the information you can use to make effective and positive decisions.
The Survey feature of the Ezzely employee engagement app ensures all employees of complete anonymity – Reach out the Survey feature to learn more about how it works.

Employees are notified about the survey
In a world where we are constantly busy and bombarded with things to do, it can be very easy for a few things to slip our minds. The daily operations in an organization also make ample opportunities for emails or announcements to disappear beneath the avalanche fo information.
This results in your employees not being aware of important news, or in this case, a fast-feedback survey asking for their honest opinion about their current working situation.
By informing your employees that the survey is available, you keep them in the loop and you also ensure you gather information from a larger group of respondents, meaning better quality data, and better, more relevant decisions.
The Survey feature of the Ezzely satisfaction app instant notifies your employees when a survey becomes available.
An intuitive user interface
All of us can relate to this – if we are asked to do something we don't really feel like doing, or that we do not view as urgent when we are already under a lot of pressure, we lose interest immediately.
Let's not pretend that this will not be the case when you ask your employees to fill out a fast-feedback survey – many of them might be inundated with work and would lose the incentive to complete the survey if they find it confusing or frustrating to complete.
The Survey feature of the Ezzely employee satisfaction app is simple and easy to navigate.
Last note:
Are you ready to start hearing from your employees today?
We invite you to try Ezzely. Just visit Ezzely employee app to see how it works or sign up for a free trial here.