Building A Positive Feedback Culture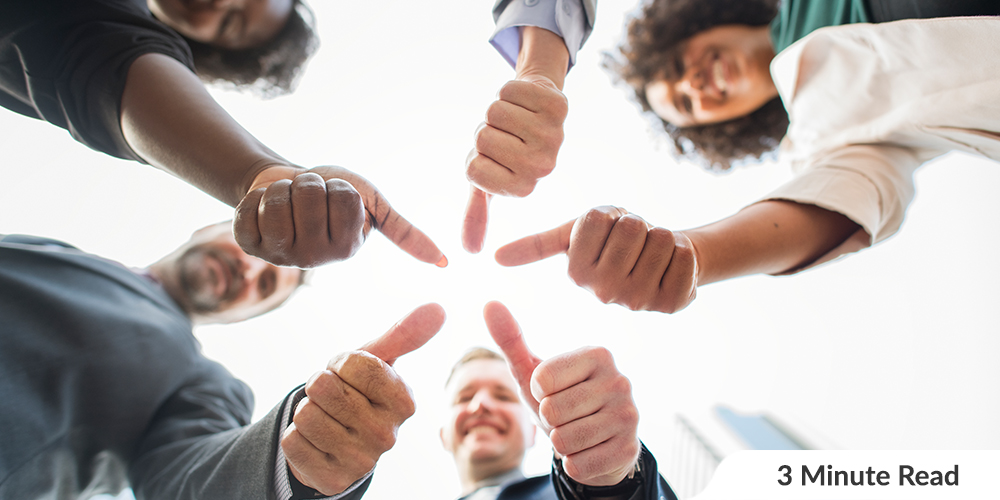 Whether you have just started working for an organization, or whether you have been a part of it for ages, most of us would agree that feedback is one of the most powerful tools for growth. In fact, Bill Gates once said that "we all need people who will give us feedback- that's how we improve."
An organization with a positive feedback culture, therefore, recognizes the importance of feedback in the development of its staff and uses it to nurture the growth of employees and teams accordingly.
Having a positive feedback culture in an organization, however, is not something that just happens overnight; it takes effort and intention. How does one go about this and where do you start?
Here are a few tips:
Creating a Safe Environment
Office politics can be brutal, especially in a highly corporate environment.
Fostering a positive feedback culture, therefore, relies on a crucial aspect: personnel that is willing, to be honest. If employees are not confident that the feedback they are providing is received in a safe environment, they will not be transparent.
Different employees will have varying degrees of comfort when it comes to giving or receiving feedback. This is not something that can be forced, but instead, something to be aware of and to acknowledge in the situation.
One simple way of ensuring a safe environment is by ensuring the employees of complete anonymity. The employee survey app functionality of the Ezzely app caters for exactly that.
Have a closer look at how this functionality works here.
Provide Feedback Training
Whether you are providing feedback, or whether you are on the receiving end, both scenarios require some skills to handle effectively and with tact.
Like any skill, this must be developed and practiced.
Use the following tips to provide your employees with the training they'll need to build a positive feedback culture:
• Share the do's and don'ts on giving and receiving feedback.
• Carry out a few role-play scenarios with employees – one scenario involving feedback being given or received well, and one that illustrates a less successful scenario.
• Train employees on they can communicate feedback effectively.
• Gather insights from staff regarding the aspects of feedback they want to learn more about, by using an employee survey app.
• Help employees understand why they would be resistant to receive feedback.
• Provide training on how they could ask for more information, clarification or examples.
• Foster managerial and leadership skills in setting development goals for employees.
and helping them achieve those goals.
• Deliver training in bite-size chunks that are easy for employees to internalize.
Did you know that the Ezzely app has a Quick Train feature that can provide valuable learning content to employees? It brings small chunks of learning to your employees in a format that is easy to understand. Learn more about it here.
Use Different Feedback Channels
A positive feedback culture doesn't just have one avenue for giving or receiving feedback.
People prefer to give and receive feedback on various ways and different circumstances call for different means.
By providing staff with a range of channels for recording or receiving feedback, you give them the opportunity to do so in the way they'd prefer. This would lead to more transparent feedback being provided.
The Ezzely app not only has an employee survey software functionality for providing feedback, it has two other channels for doing so, namely employee recognition and Ezzely Rewards.
Learn more about how the employee recognition function works by clicking here, and
discover the benefits of Ezzely Rewards by clicking here.
Power Your Team With Feedback Tools
Finally, be sure to empower your team with the right feedback tools.
The proper technology partner can streamline the feedback processes by providing an easy way to make notes from feedback sessions, encouraging two-way feedback conversations, requesting feedback, giving positive feedback via recognition and collecting feedback via employee surveys.
Ready to create your own positive feedback culture?
We invite you to try Ezzely. Just click here to see how it works or sign up for a free trial here.