15 Ways to Improve Your Employee Retention and Engagement in 2022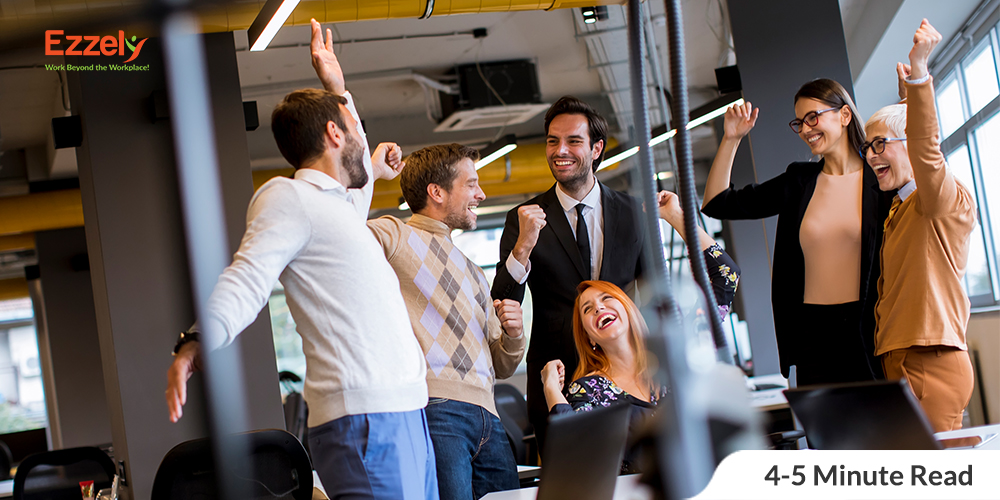 An alarming report from the Bureau of Labor Statistics reveals that about 4.4 million employees left their job in February 2022.
This is a huge figure, and before your employees follow suit, you must implement employee retention and engagement strategies. Otherwise, your company will suffer from the expensive and challenging process of hiring replacements.
Essential Employee Retention and Engagement Strategies
To retain employees, you must first adopt ingenious or astute employee engagement practices. Here are the 15 must-follow strategies to ensure that your employees stay happy and be loyal to your company for years to come.
1. Support Work-Life Balance
Truth be told, the majority of employees suffer from burnout as a result of work-related stress. Burnouts are warning indicators for an upcoming decrease in employee productivity and the likelihood of them quitting work might follow suit. Allow them the flexibility to balance their job and personal lives. It is important to provide them with resources such as fitness programs, massage treatment, and so on to help their general well-being.
2. Upskill Your Workforce
Employees nowadays prioritize growth opportunities. They require the assistance of a mentor to help them enhance their performance. They want the company to employ from within rather than outside for higher-level roles. So, to upskill your workforce, invest in formal training such as seminars and courses. Assign them a mentor who can help them grow and progress. This will undoubtedly keep them invested in your firm.
3. Equip Them With the Right Tools
If you want your staff to contribute to your company's success, provide them with the necessary tools. The right tools will streamline their processes, free up their time, prevent them from getting drained out, allow them to focus on core business operations, and eventually retain them. Give them access to tools like CRM, project management, email marketing, and others specific to your business needs. However, ensure the tools you give access to are secure and reliable.
4. Give Constructive Feedback
Schedule one-on-one meetings with your employees once in a while. In the meeting, discuss their progress, highlight areas for improvement, recognize their achievements, encourage them to express concerns, and help resolve those concerns. Such helpful feedback will make them feel appreciated and wanted, preventing them from quitting their job.
5. Create a Fun Environment at the Workplace
Improving the company culture is crucial for improving employee engagement. Creating a fun work environment will enhance employee morale. It will also bring them together as a team. To keep them engaged, arrange games and fun activities once a week, dinner nights once a quarter, celebrate birthdays, etc.
6. Offer Competitive Salary and Employee Perks
Employees leave their work for the most common reason: a low-paying job. To keep them, you must pay them well. This makes sense financially because finding a new replacement is expensive. So train your personnel, promote them, and compensate them fairly. If you cannot increase their income, offer alternative benefits such as job stability, paid vacations, health insurance for them and their families, etc.

7. Address Their Problems
Acknowledging and addressing your employees' problems is more than simply an employee retention strategy. It is also your moral obligation as a businessman or a key business person. So listen to them. Please make efforts to make their life work life easy. Their morale will stay intact, and they'll stick around.
8. Encourage Creativity and Innovation
The easiest strategy to ensure employee engagement is to let your staff know you are open to their suggestions and ideas without criticism. So be willing to consider and even implement their recommendations.
9. Relieve Their Stress
Your employees may be struggling to pay for their children's education. Perhaps they are dealing with sick parents. Whatever the personal reasons, they are most likely stressed, which affects their work performance. You must assist them with financial and health issues to ease their stress and maintain their focus at work. You can pay for their children's education or give them zero-interest loans. You can offer them family health insurance policies. Or anything else that works in significantly reducing their stress.
10. Encourage High-Trust Leadership
No matter your company's management style, its leadership game must be solid and reliable. Company leaders should be easy to approach, supportive, knowledgeable, and fair. Only your employees will have faith in your company.
Make it simple for your employees to find the right person to talk to concerning the projects, responsibilities, deadlines, etc. To prevent exhausting them, assign them work that matches their skill sets. This will prevent burnout and the feeling of not being heard, thereby retaining them.
11. Recruit the Right Employees
The key to minimizing employee turnover is recruiting candidates who fit the company's culture. And the right talents do not necessarily come from Ivy League institutions and colleges.
Partner with community college career sections, professional groups, and similar associations to attract the ideal personnel who will stay with your company for years. Lure them by providing benefits like flexibility, scholarships, and advancement opportunities.
12. Recognize the Top-Performers
One simple gesture to ensure employee retention and engagement is recognizing and valuing their work for the hard work and man hours that they invest for the overall growth and benefit of the company.
Employees will be highly loyal to their employers in the long run if "Rewards and Recognition" programs are introduced. They should be duly rewarded in the form of cash prizes, giving certificates, gift cards, and lunch passes, amongst other things.
13. Promote Transparency
Keeping your employees out of the loop about the project they are working on will make them distrust the management. They will lose confidence in the company's leadership.
So, promote transparency to inspire people so that they actively invest their time and energy in the company's overall growth. You can keep certain things private, but you must notify them about matters that directly impact them.
14. Provide Amenities
Providing facilities such as clean restrooms, a nap zone, a game room, better lighting, green space, personalized workstations, snacks, and so on boosts employee productivity.
Giant companies like Google, CISCO and PwC have already implemented such morale boosting facilities to improve the efficiency of an employee. Productive employees are happy and less likely to quit their job.
15. Be Accountable
Promotion of a flat work hierarchy or an open door policy should be introduced and implemented. Toxic work environments where management listens to their workers at their convenience and rules that do not apply to everybody might push employees away.
It is imperative to make every effort to ensure that your company culture isn't negative and regulations apply to everyone including the senior management itself.
That's a Wrap
Understanding and fixing your employees' critical problems is the secret to keeping them on the job. So, conduct surveys, take exit interviews, speak with managers, or interact with employees to determine the most significant issues to handle and ensure employee retention.
You can make the process easier by introducing employee engagement software. Such a tool helps you to track employee inputs and understand their perspectives. Make every effort count for your employees!
If you are serious about employee retention and reward your employees for their hard work, then you can use employee recognition software like Ezzely.
This will give your company wonderful opportunities to interact, engage, train and reward your employees, thereby addressing their pain points. This will automatically improve their overall morale. So what are you waiting for? Opt for Ezzely and bring about an instant change in your organization.