Employee Engagement Tips for Manufacturing Companies to Retain Their Employees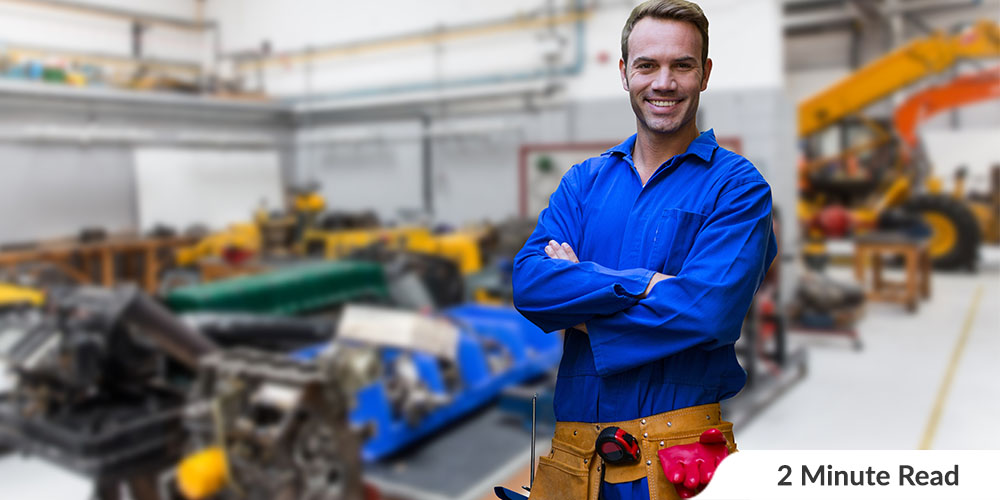 Millions of Americans are relying on manufacturing industries for their everyday needs. Over the last decade or so , over 5 million people have left the manufacturing industry – leaving a huge gap in this sector of the blue collar workforce. With an increase in technological manufacturing as well as job trends that lean towards more white collar jobs it is becoming an ever-growing problem to not just recruit but retain manufacturing workers.
Making your employees feel valued and empowered is the most simple solution to this ongoing problem. Simply put, you should keep your employees consistently engaged to make them want to stay on the team. An engaging working environment promotes loyalty among the employees by focusing on their personal and professional needs, thereby encouraging them to work with the organization long term.
Tips to Promote Employee Engagement in the Manufacturing Industry
Here are some recommendations to promote employee engagement and retain personnel across the manufacturing industry:
1) Step Up Communication:
Internal communication is a key factor of employee retention in any organization. It helps you keep your team up to date with organizational info, projects and training. Effective communication also makes employees comfortable in an open discussion – giving them the opportunity to come to you with problems or concerns regarding their roles.
Communication consolidates employees' faith in the company, which translates into higher engagement and productivity. However, it's important to note that factory employees are generally not provided with corporate email addresses. Here you can be creative. You can use an employee engagement mobile app like Ezzely to deliver info to employees in a clearer, interactive environment. Learn here how it works! This also gives them the opportunity to communicate back, stepping in for an "email" like thread.
2) Make Them Feel Valued and Appreciated:
Tell your workers that how their work is contributing to the organization's services, products, and general success. When employees feel valued and appreciated, they enjoy coming into work, feel comfortable with their role and stay encouraged to give their best.
3) Implement Cross Training and Development Programs:
Keep things fresh and exciting for your employees by providing them with cross training and the opportunity to switch their roles from time to time . For example, a welder at your manufacturing plant can be given a job of managing an assembly line on their down-time. Make sure employees are willing to perform other job functions that give them further growth opportunities.
Incorporate these strategies to improve employee engagement at your manufacturing company. While it may not bring an overnight transformation, taking these steps will creative a more positive workplace and boost employee retainment.