How Ezzely Stacks Up to Other Employee Engagement Apps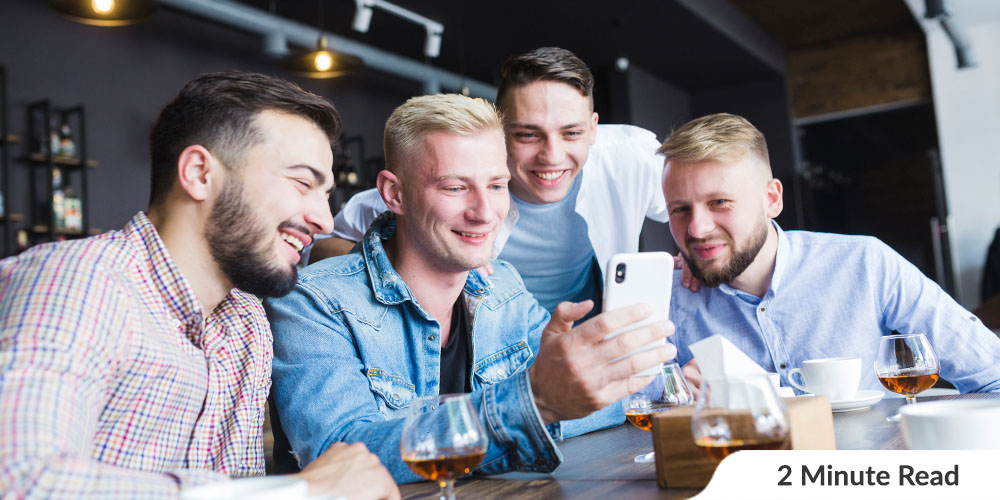 If you don't already have an employee engagement app for your business, it's time to start thinking about getting one. If your employees are glued to their smartphones, even during working hours, the likelihood of reaching them and keeping them engaged would be greater with a comprehensive employee engagement app such as Ezzely.
How does Ezzely help staff engagement to enhance your business?
Ezzely is an all-inclusive engagement solution, suitable to any organization – it gets teams on the same page, facilitates communication, training, shift swaps and recognition via mobile device or PC. There are many employee engagement apps out there, but very few match up to Ezzely's functionality and cost-effectivity.
We've compared Ezzely to other employee engagement software to see how it stacks up – let's take a look: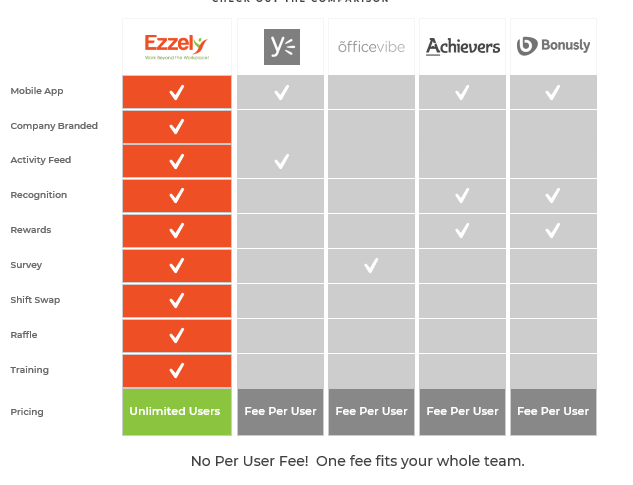 While most of the comparable employee engagement software options have a mobile app (save for one), three key features set Ezzely apart from the rest – its Shift Swap, Raffle, and Training functionalities.
• The shift swap functionality enables employees to put in swap request to exchange shifts with colleagues, thus simplifying shift scheduling.
• Ezzely's raffle tool is a great way to energize staff and spur growth by offering a variety of prizes – choose a prize from a list of options or create your own.
• Quick Train is a unique Ezzely training feature. Upload a picture, video, or instructions that staff can quickly reference at any time, from anywhere. Organizations can further assign training courses to employees through Coggno – whether their own or from the thousands of available courses in Coggno's marketplace – which employees can complete at the workplace, home or on the road.
Two of the four reviewed competitors also offer access to recognition and rewards functionalities, while only one of the four makes provision for employee surveys. While some employee engagement apps have some functionality in common, not even one of the reviewed options combines all of Ezzely's functionality in one comprehensive package; and all of them require a per-user fee – with Ezzely, there's only one fee for an unlimited number of users. We even have the bells and whistles covered – organizations have the option of customizing the Ezzely app using their unique company branding.
Ezzely is a comprehensive, user-friendly, staff-centric employee engagement tool, but you don't have to take our word for it. Request a demo or try it out with a 15-day free trial, no credit card required!
Ezzely. Work Beyond the Workplace!