12 Things Every Business Should Train Their Employees On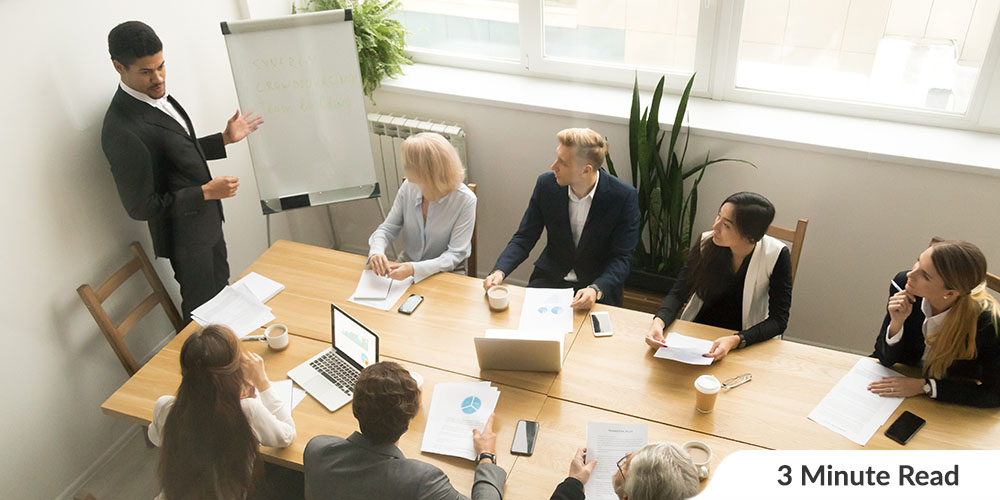 The success of an organization is determined by many factors, but it (mostly) boils down to staff – how engaged, satisfied and motivated they are (all of which intimately rely on each other). One of the key facets involved in creating and maintaining an engaged workforce is giving employees sufficient opportunities to learn, develop and grow their knowledge and skills. We consulted Impact Factory for 12 things every employee should be trained on.
Employees should be trained on:
1. What exactly they are selling – Employees should know as much as possible about their company, its values and goals, the market in which they operate, how clients or customers could benefit from its products and/or services, and how they (as an employee) fit into the greater scheme of things.
2. The importance of every client – Every client is important – after all, they chose to deal with your organization to satisfy their needs. Their opinions have an impact on their return business and on the potential new clients they send your way due to an excellent (or not-so-excellent) experience. Big fish are important, but little fish have the potential to grow.
3. How to prepare for a sale – Selling isn't always necessarily about a hard sell or being in the front-lines with clients. Sales preparation is key to making a sale, which involves research about your clients, an understanding of their needs, and an understanding of how best your company is positioned to fulfill those needs.
4. What comes first – value – This element ties into the previous and the first one. Whether they are actively selling something or merely providing business support, employees have to understand the importance of offering value to clients. Clients who receive value in the form of service, support, or goods – thus, things they need – will become satisfied, loyal clients.
5. How to ask the right questions– Employees should learn how to communicate more effectively in order to manage conversations and to find out what the client requires – asking the right questions assists client-facing staff to personalize their interactions with clients, and aids in building better relationships among colleagues too.
6. How to listen – Listening is a skill, believe it or not. Once employees have learned how to ask the right questions, they need to know how to listen with attention, listen for relevance, and listen to gain perspective on their clients and colleagues' needs in order to better fulfill these.

7. The power of networking –Networking is one of the most effective ways to drum up business by connecting with new clients. Networking is an opportunity for the skills of asking the right questions and listening to be put into action, which is where a thorough understanding of the business also has a major influence on an employee's impact while networking.
8. How to give a great presentation – Whether employees need to present information to colleagues or new clients, effective presentation skills will never go to waste. It boils down to learning how to communicate in ways that are impactful, persuasive, meaningful and concise.
9. How to think outside the box – Critical and lateral thinking does not necessarily come as second nature to everyone, but it is a skill that can be developed through exposure to and practice with critical thinking tasks and opportunities for creativity.
10. How to manage their time – Time is one of our most precious resources in a fast-paced world. Effective time management is important when prioritizing and tending to work-related tasks, and to reduce the likelihood of burnout – employees with a solid work-life balance have more psychological resources to cope with stress and tend to be more engaged at work.
11. The right way to be persistent – There's a difference between forcing your will on someone and following up. Impact Factory recommends staying pleasantly persistent to maintain a good relationship with a prospective client. This skill also translates into other areas of work, such as project and stakeholder management.
12. Self-confidence – Self-confidence is developed over time and is not necessarily an inherent trait. It stems from confidence in one's own abilities and knowledge and having sufficient opportunities to put these into practice successfully. A company can nurture employees' self-confidence by giving them sufficient opportunities to develop themselves and by acknowledging excellent performance.
If this list seems like a tall order, don't panic. Employee training software and employee training apps have simplified the process. With Ezzely, training employees has never been easier:
• Assign training courses through Coggno, which employees can complete at the workplace, at home, or on the road.
• Host your own training courses or choose from the thousands of courses in Coggno's marketplace to meet your company's training needs.
• Upload a picture, video, or instructions with Quick Train that staff can quickly reference anytime, anywhere – from how you want items stocked in a warehouse, to a display arrangement at a retail store.
Get started by creating your Ezzely account – no credit card required – and selecting a package to best suit your employee engagement and training needs.