4 Keys to Becoming an Efficient Warehouse Manager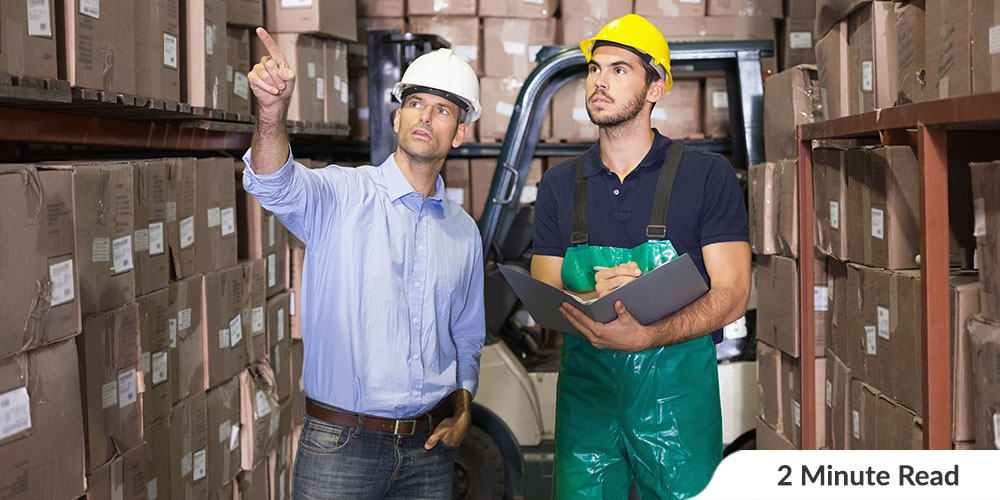 Being a warehouse manager is more than managing inventories or monitoring the warehouse operations. This job requires you to be attentive, authoritative and organized. A truly effective and efficient warehouse manager will exercise the proper balance of creating a trusting, positive relationship with their team and applying the right amount of authority.
Keeping that in mind, here we have come up with things that should be part of your warehouse management strategy.
Becoming an Efficient Warehouse Manager
1) Build Communication with Your Team:
Conducting weekly meetings is one of the practical ways to build consistent and open communication with your team. Discuss everything from business goals, changes in company policy and weekly plans with them. The more your team feels you are sharing with them the more they will trust you as their manager. Furthermore, it will help boost morale and encourage them to give their best.
Apart from discussing warehouse operations and work related issues, listen to their concerns and suggestions. It will help you address any problems that might become more serious down the line.
2) Provide Regular Training:
With the constant fixing and upgrading of equipment, the way warehouse jobs operate tends to change quite often. As a result of this, employees may sometimes feel left behind or a little lost – regular training can aide in easing that while keeping your team up to date with the most efficient practices.
(SEE HERE HOW EZZELY CAN HELP YOU WITH THAT)

To fulfill such changes, each employee should be trained to meet the new requirements of their respective roles. Other benefits include training people for other roles, providing you with backup for when employees are sick or on vacation.
3) Maximize the Warehouse's Efficiency:
Take a note of warehouse layout and look how product placement is done across the premises.
Keep your warehouse clean.
Do regularly safety checks.
Assess shelf and space usage, along with the delivery patterns and placement of the inventory.
Labels all the products.
Select optimal storage options (shipping containers).
4) Determine the Accountability:
Put up a daily log or checklist outside your office that defines every employee's daily responsibilities. If you prefer a paper-less method, use an employee engagement app like Ezzely to assign the duties to the employees over the network.
Each employee can check off his or her task as he accomplishes them and sign off his responsibilities before leaving for the day. It will promote "accountability" across the warehouse, thereby creating an even stronger, trusting relationship between you and your team.
This way, you not only manage and lead the staff, but you also set up the warehouse in an efficient and organized manner.