You Can Improve Employee Engagement. Start here.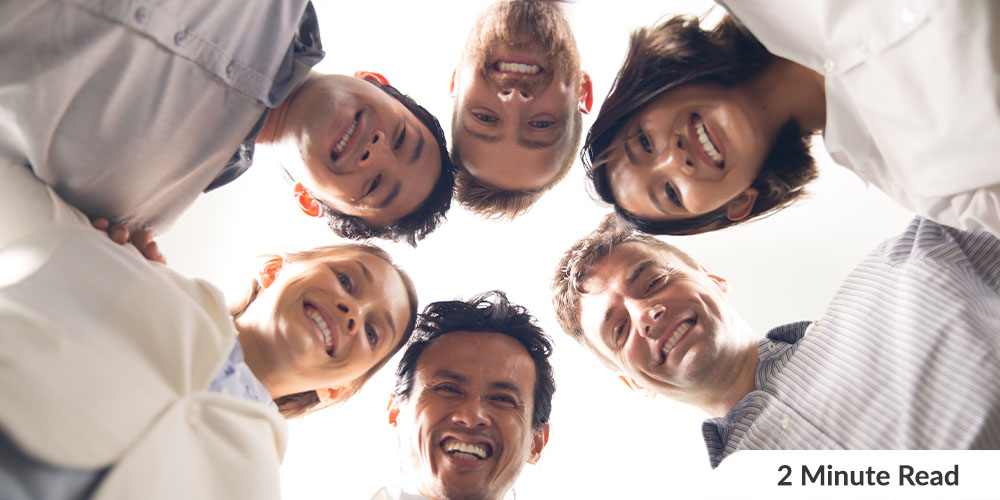 Despite the emphasis placed in recent years on the important role of employee engagement in the success of an organization (in terms of growth and financial returns), only 53% of organizations measure employee engagement, with only those with high levels of engagement measuring it consistently, not merely annually. It is estimated that 15% of employees worldwide are engaged in their work, while 67% are not, and 18% are actively disengaged. The State of the American Workplace report reveals that only 33% of employed residents in the United States are engaged at work. These figures indicate that organizations are missing the mark when it comes to winning the hearts and minds of the people that work for them. Let's review four effective ways to improve employee engagement, as recommended in Forbes.
1. Start by putting employees in a role that's right for them
We cannot expect of people to be engaged in roles where they are ill-equipped to fulfil them. Employ people into roles for which they are qualified and for which they have an affinity and a passion. Further to this, Forbes recommends that all talent acquisition and retention strategies be aligned with an organization's particular goals.
2. Ensure that employees have access to training
According to Forbes, organizations build cultures of trust, accountability, and ensure engagement by setting employees up for success. Retain people in their roles by developing their existing skills, offering them opportunities for growth in other spheres, and ensuring that they have all the resources they need to go above and beyond what is expected of them.
With Ezzely, organizations have the opportunity to select and assign expertly curated, relevant, online training material from Coggno's library to specific employees to ensure that they remain ahead of the curve. Employees are further able to access in-house training material, deployed directly to their Ezzely app, thus allowing employees to have access to training material anytime, from anywhere.
3. Task meaningful work
The first step to ensuring employee engagement is to hire people into roles for which they are suited, but retaining them is dependent on more than just suitability – they have to do work that they experience as meaningful too. Having a clear view of how they contribute to the company's mission, purpose and strategic objectives goes a long way in creating a sense of personal purpose and fulfilment.Ezzely contributes to employee satisfaction by offering the ability to recognize and reward colleagues and staff for work done well. Organizations will do well to remember that a clear career path developed between management and employees form part of creating an experience of doing meaningful work by creating a sense of purpose in employees' respective roles.
4. Keep employee engagement top of mind through frequent discussion and check-ins
Modern employees appreciate opportunities to voice their views as well as to receive frequent feedback – about their work, about how the organization is doing, and how the organization is addressing issues raised. Informal and formal check-in strategies are encouraged to cultivate healthy communication. Employers are encouraged to respond to employees as soon as possible to demonstrate that they have been heard and are being taken seriously.
Ezzely facilitates communication within an organization through the app's activity feed where employees can discuss work-related issues and receive immediate feedback. Organizations further have the ability to design and deploy workplace surveys, including employee engagement surveys, directly to staff's Ezzely app, thus ensuring more regular feedback, with the activity feed offering a platform for two-way communication.
Although employee engagement software and apps are magnificent tools for facilitating informal engagement discussions, management should continue to prioritize formal engagement discussions in their strategies, meetings and KPIs.Although these steps are simple, they require continuous attention and should be prioritized in order for true engagement to develop and flourish. Engagement apps should be viewed as enablers of employee engagement rather than strategies in and of themselves. Contact Ezzely today to arrange a demonstration or to start your 15-day free trial.