Top Answers to "How Do You Improve Employee Engagement?"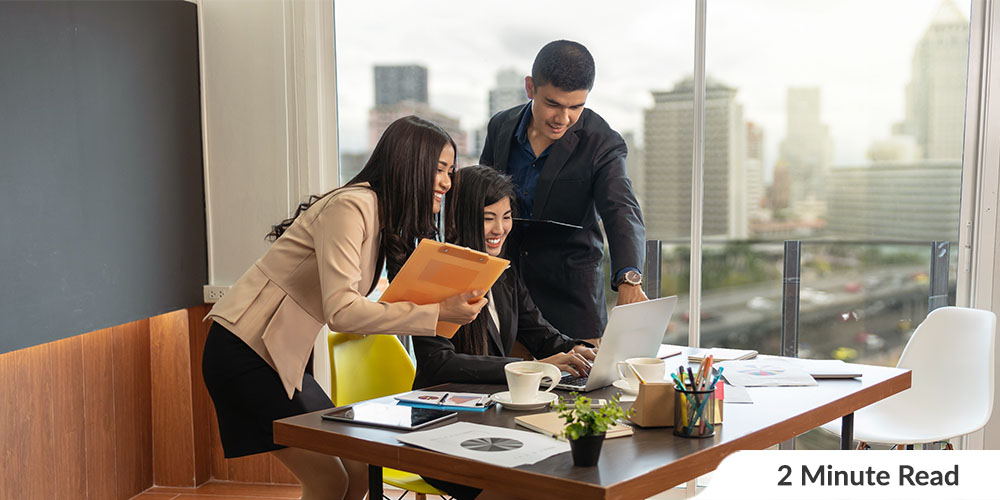 A staggeringly low percentage – 15% of employees worldwide – are estimated to be actively engaged in their work, while 67% are not, and 18% are actively disengaged. The State of the American Workplace report reveals that approximately 33% of employed residents in the United States are engaged at work. Is it any wonder that companies want to know what to do to improve employee engagement? In this post, Ezzely offers some feedback to the question posted on Quora: "What are good ways to increase employee engagement?"

Encourage feedback
Always encourage your employees to offer feedback, but more importantly, show them that you take their views seriously by responding to their feedback (not merely collecting it).
• Ezzely offers multiple feedback routes, whether through its Activity Feed for instant communication among staff, or through the Survey functionality to assist in gauging employee engagement and satisfaction.
Increase employee autonomy
If you want to improve employee engagement, allow your staff a greater degree of autonomy. This means easy access to training material related to their job and desired future development; and when it comes to shift workers, it means having the ability to amend their schedule should they need to, with as little inconvenience as possible (to both the company and the employee).
• With Ezzely, staff can access training with only a few clicks or swipes – either bite size in-house training or curated courses selected from the Coggno library.
• The Pick Up Shift functionality, enabling staff to create shift swap requests and managers to approve/deny requests with instant notification; thus, offering greater work flexibility.
Recognize and celebrate employee successes
Having a company-wide rewards and recognition platform in place has been shown to increase employee engagement; it motivates the individual recipients and could serve as a general boost in morale. It's no secret that people respond well to feeling (and being) appreciated.
• Ezzely's Recognition and Reward functionalities ensure that employees feel appreciated for their efforts – colleagues can recognize one another for achievements and jobs well done and earn points which they can exchange for a variety of rewards.
Check out www.ezzely.com to explore more amazing features designed to facilitate employee engagement and organizational success.