Improve Your Internal Brand Communication and Brand Consistency With An Employee App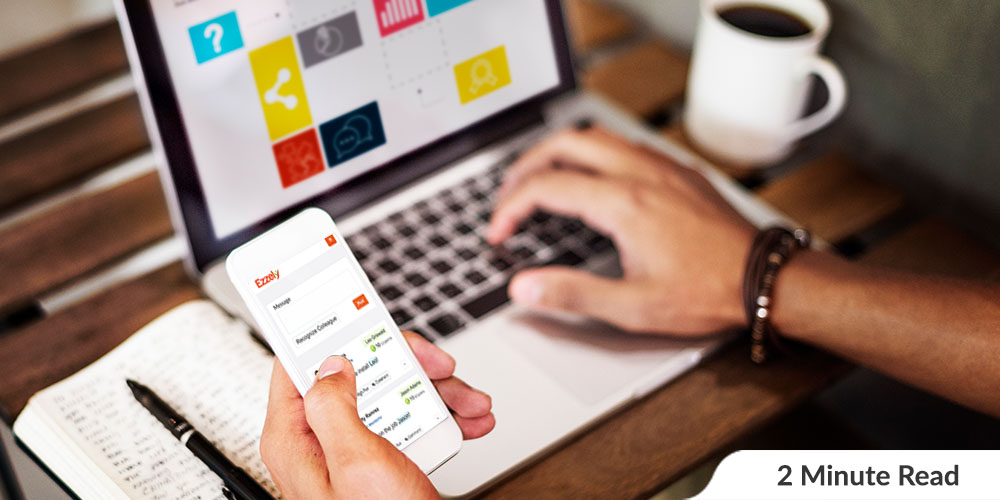 An effective employee retention app will not only improve your employee engagement and your organization's branding but will have invaluable use amongst your staff. If you haven't rolled one out in your organization yet, here are a few benefits you and your staff can expect to enjoy:
Repetitive Quality Marketing (RQM)
Repetitive quality marketing means exactly what it says – seeing something a couple of times, as part of a marketing strategy. If you've sent some frequent emails to customers that resulted in increased sales, you've experienced the power of RQM.
In direct sales, there's a belief that it takes at least six contacts with a potential customer to close a sale. So it is with RQM, where it's been proven that repeating the same phrase many times seals or cements the idea in the minds of recipients.
Turn Your Staff Into Brand Ambassadors
Your staff are the best ambassadors for your organization and its brand, after to your customers.
It is critical to communicate with them frequently and clearly, to improve employee engagement and to make sure everyone in the organization is on the same page.
This doesn't mean that your employee retention app can replace the responsibilities of the marketing department, but the impact of employees can often go far beyond the range of marketing. Keep the six degrees of separation in mind – each staff member has a broad and potentially untapped circle of influence.
Not only does frequent communication to your employee engagement app make the message clearer – it could also help to stop rumors that could start brewing when staff members don't interact with management on a regular basis.

Reinforcement
Employee retention apps that receive regular messages play a crucial role in keeping your staff members informed about new products and in improving employee engagement.
Although it's likely that your staff would have been briefed on the latest updates by their managers, as we've mentioned above, repetition strengthens the message and awareness of your brand and is very beneficial for internal public relations.
Balance
If your business has various locations or franchises, employee retention apps also help to make sure that no staff members are accidentally left out of the news regarding what's happening within the organization. Don't just use your employee retention app to remind or educate – use it as a tool to reward and recognize your staff members where due. People like to hear about the achievements of others and are often encouraged by these stories.
Although not a lot of hard data is available when it comes to the benefits of using business communication platforms, feedback suggests that staff morale improves and that employee turnover is reduced, too. An effective employee retention app improves employee engagement and leads to brand consistency.
Keeping employees up-to-date and educated can result in big and long-lasting benefits for your staff and your business.
Last note:
Are you ready to enjoy the benefits of improved employee engagement in your organization?
We invite you to try Ezzely. Just click here to see how it works or sign up for a free trial here.