Streamline Communication During The COVID-19 Era with an Employee Engagement App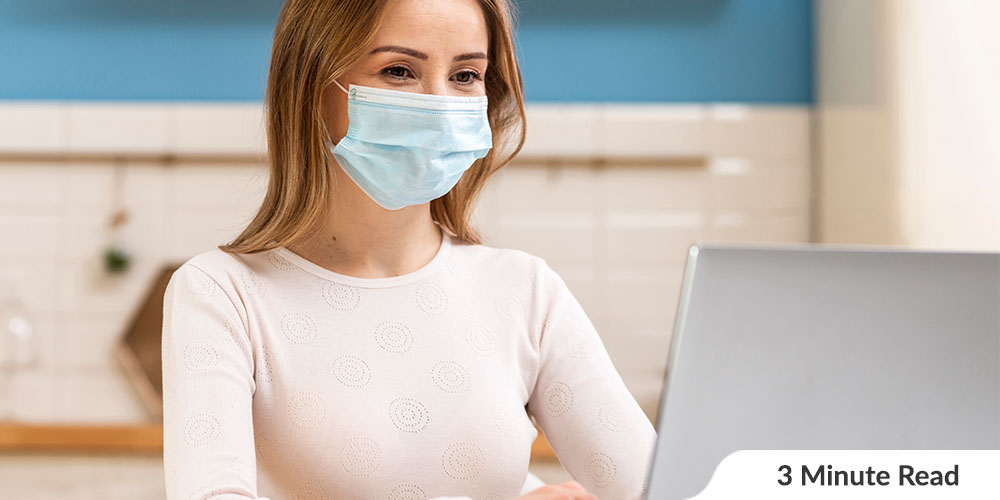 As three in four Americans are now working from home as a result of the COVID-19 pandemic, thousands of workers across the nation are adapting to work from home. This shift is extraordinary and brings many changes — including the exploration of new ways of communicating between employees and their teams, by means such as collaboration tools, platforms, and employee communication apps.
W. Timothy Coombs, Professor at the Texas A&M University Department of Communication, is a leading expert in crisis communication. Previously, the application of Coombs' work during disasters is beneficial to communicators who might now be faced with responding to COVID-19 in the right way.
"Past research during disasters and terror attacks show that communicating with employees can reduce their anxiety," Coombs said. "However, it cannot be just any communication, but messages that will resonate with and help them to cope with the situation. The first concern is that anxiety will be the dominant emotion due to the uncertainty of the COVID-19 situation."
In agreement with this and to add to it, HR expert Josh Bersin shared his views in a recent interview on ServiceNow's Workflow site. "Truly empathetic communication is badly needed," says Bersin. "People don't want to hear grandiose platitudes from leaders. They want to know what you are doing today and every day, because things are changing so fast that people are worried about their jobs, their families, and their health."
So, what does this mean?
How can we use these views to communicate effectively with our staff during the COVID-19 pandemic, and how can we implement these tips efficiently?
Here are a few practical tips to bear in mind, and some pointers on how an employee engagement app can help you to implement them in your organization.
Keep communication straightforward and to the point.
Anxiety stress decreases our ability to process information, and therefore long, elaborate messages are likely to be overlooked, even if they are sent via the best employee communication app. To help your staff to understand your message effectively, make sure you keep your communications crisp, clear, and to the point.
In addition to keeping your messages brief, make sure that they include clear information about meaningful action – inform your staff about the essential changes in your organization, how you are addressing the pandemic, and (most importantly) what the main things are they need to know about, or do. This will give your employees confidence that leadership has a clear way forward through the crisis.

Focus on empathy.
Empathy helps people to get to grips with the message, and the focus of the message should be on the employee, not the organization.
Place organization-focused information closer to the end of communications on your employee engagement app so that your staff does not miss the full post. Just because the management team thinks the information is essential, doesn't mean your employees will feel the same way.
Speaking of empathy – going the extra mile for your staff during this time is one of the best ways of supporting their well-being, and many businesses are doing amazing things on this front at the moment.
Business software giant SAP has shifted 100,000 employees to working remotely. In this process, co-CEO Jennifer Morgan has placed a strong emphasis on the well-being of staff who live alone and have a specific need for connection to address and prevent feelings of loneliness and isolation. Facebook, Microsoft, and Apple have committed to keeping paying hourly staff to support their physical campuses, and Starbucks has expanded its mental health services to include 20 free in-person or video sessions per year for the team and their qualifying family members.
Target your message.
To make the communications on your employee engagement platform even more useful, clearly indicate who they're for. This will help your staff to determine which of them would find the information helpful.
There is a big difference, particularly for COVID-19, between what essential and non-essential employees find appropriate – be sure to specify who is the primary target in the post.
Some employees will want all the information they can, but not all your staff will – by clearly indicating who the message is for, you'll help your employees identify the messages that are most relevant to them.
Last note: 
To implement the guidelines outlined above effectively in your organization, you need an employee engagement app that will make communication to your employees a breeze.
We invite you to try Ezzely for this. Just click here to see how it works or sign up for a free trial here.