Employee Engagement Ideas That Motivate Your Team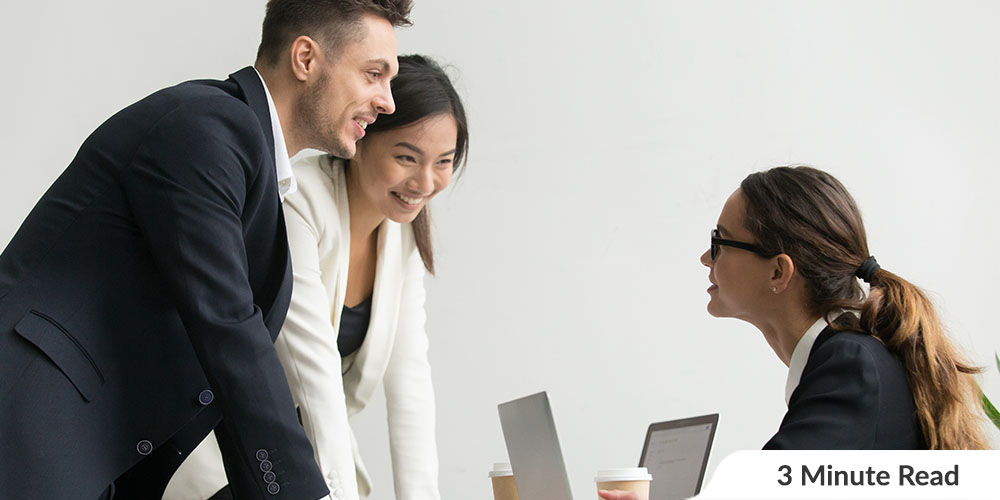 In the workplace, there are many elements to building employee engagement. Supporting and solid management, a favorable job environment and a culture of confidence are all essential for employee engagement.
New ideas and fresh projects can also spark enthusiasm for your staff and can be an efficient way to create commitment. Getting all departments and teams engaged in your employee engagement initiatives and stirring up some passion for supporting the mission and values of your organization will help people to feel that they are playing a significant role in the ultimate achievement of the company's goals.
Here are a few employee engagement ideas that might give you some inspiration:
Plan an internal launch campaign
One employee engagement idea is getting your staff engaged in marketing from the outset. If your teams have had no input into your campaign before it is published to the public, they are unlikely to be passionate about supporting it.
Give all workers a stake in your next marketing campaign by first launching internally. An associated internal marketing campaign initiated a few months before your primary campaign can assist you to drum up internal interest, collect feedback, and explore fresh possibilities and angles, before you launch it openly.
The Activity Feed feature of the Ezzely employee motivation app allows you to inform your staff about any campaigns that are taking place in your organization. Click here to learn more about how it works.

Ask your employees for help and advice
One of the best and easiest ways to involve your non-marketing staff in your marketing attempts and demonstrate that their input is appreciated, is merely to ask their views.
You could host focus groups with separate departments, send individual employee surveys, or hold brainstorming sessions at team conferences. The goal of this employee engagement idea, however, is to get feedback on your past and present marketing attempts, spark fresh thoughts from a different perspective, and to create passion and a sense of belonging in your teams across separate departments.
The Survey feature of the Ezzely employee motivation app allows you to gather your staff's ideas and input. Click here to learn more about how it works.
Employ brand advocates in each team or department
The old way of thinking about marketing–where one team or department is solely responsible for marketing the company–is outdated and ineffective.
Of course, your marketing team should handle and guide your organization's employee engagement ideas, including planning and launching campaigns. However, it can be problematic to create these campaigns without input from other departments.
On the other side, the staff operating in other fields of the organisation such as sales, customer service, and other departments, are likely to have greater insight into client wishes and needs.
Assigning an official brand advocate in each team or department is a structured way to gain feedback from all corners of your organisation and to guarantee that your marketing messages are consistent across all channels.
The Recognize Colleagues feature of the Ezzely employee motivation app allows your workers to call out their colleagues on a job well done, who in turn could be considered as the brand advocates for each department. Click here to learn more about how it works.
Last note:
Are you ready to enjoy a lower staff turnover rate at your organization?
We invite you to try Ezzely. Just click here to see how it works or sign up for a free trial here.