Motivate Employees in Pubs and Restaurants to Touch the Sky of Success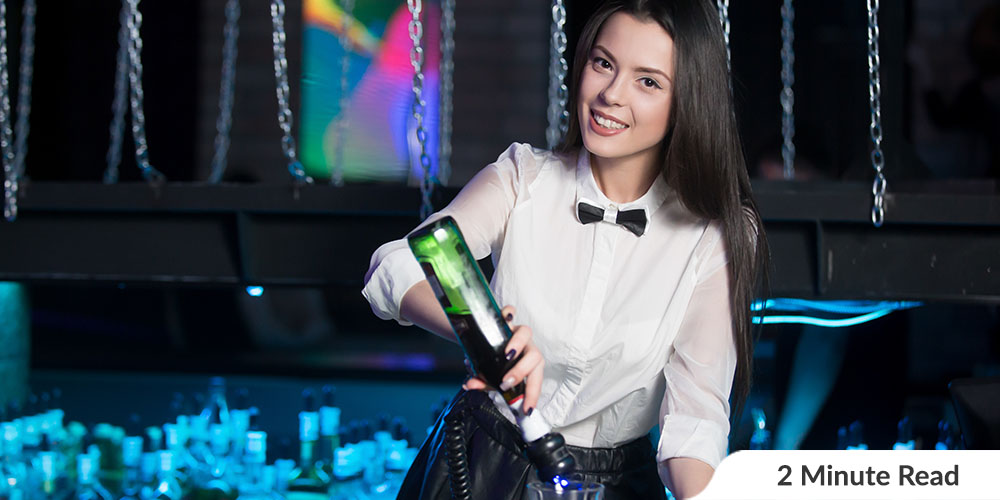 Studies have shown that employees who are happier work harder, especially in the food industry. It's important to remember that your employees in a restaurant or bar are a direct reflection of you – the business owner or manager. No doubt, unmotivated employees are less engaged and eventually end up hurting the restaurant's productivity by not serving the quality products you have set out to present.
Here are the few tips you can incorporate to boost employee's morale so that they keep on cooking some delicious dishes for happy customers.
Celebrate Your Team
When one of your bar employees gets a promotion or completes a training course, it's time for a celebration. Make time to come together as a group and celebrate every possible occasion. If you do not have any time to schedule an off-site get-together or think about some tech-friendly ways to make your employee feel special. Make use of mobile apps that help to join your restaurant as a team, like Ezzely. Give recognition to your deserving employee and use the employee engagement mobile app as a device to float the appreciation message.
Create Some Friendly Competition
What if fun, reward, and productivity happen at the same time? It can happen if you plan little friendly competitions amongst employees that can pay off your business and the winner can get a fruitful reward.
Set a goal for them and tell them explicitly how they can achieve that goal. Let the employees know the prize they are getting if they win. Rewards can range from having a dish named after them on the menu to a comped dinner for them and friend to tickets to a baseball game. Some of the innovative contest ideas can be:
Who can sell the most of a specific type of dish (usually a higher priced meal like steak)
Who gets the most positive feedback from customers on online review sites
Who brings in the most people for a promotional event
Involve your cooks and bartenders
Having all-staff meetings is essential to keeping an open line of communication between the front of the house, bartenders and the back of the house. Not only are you making the entire staff feel essential, but you're giving them the ability to see that it is important to you that everyone knows each other, gets along and works well together. The level of their motivation will enhance when they are allowed to contribute to each other's work. For example, when chefs ask for the opinions of servers which are out on the floor selling the food – it gives everyone a chance to feel important and included. Creating a space in which your cooks, bartenders, and servers can speak freely will make them more motivated and ultimately create a more friendly working atmosphere.