The Benefits of Investing in Employee Training and Development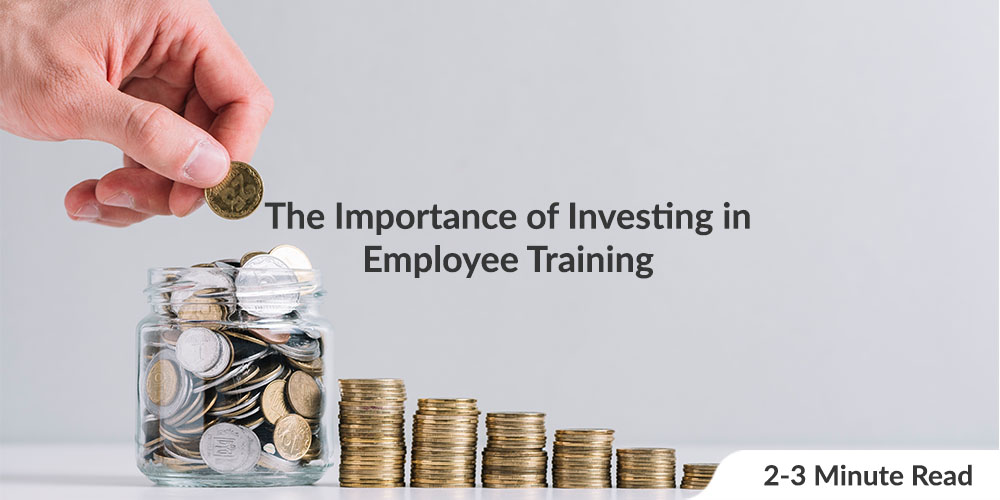 Millennials, currently the largest generational group in the US workforce today, have challenged and changed traditional workplace norms and will continue to do so for the coming years –by 2030, millennials will make up 75% of the workforce. According to Gallup, 87% of surveyed millennials claim that professional development and career growth are very important – in fact, they want their jobs to serve as development opportunities. Companies that provide continuous professional development and career growth opportunities for their employees show that they are invested in them and consequently, motivate their employees to work harder while instilling trust and fostering loyalty between both parties.
Why should companies invest in employee training?
Although some companies might still be reluctant to contribute towards employee training, they'll be remiss if they don't consider the following benefits of making the investment, as highlighted by Recruiter:
1. A competitive advantage in the market– Companies that offer employee development opportunities are more likely to attract top talent than those that do not. In order to maintain their competitive advantage, companies are further required to implement best-in-class employee training programs – not merely training for the sake of training.
2. Increased employee loyalty – Companies that invest in their employees' development also foster a sense of loyalty and make their employees feel valued. Employees who feel valued are far more motivated and engaged at work, and are more likely to stay on and bolster the company's brand in their personal networks.
3. Decreased employee turnover– Replacing employees can be costly – from recruitment to training (companies spend approximately six to nine months of the employee's salary to replace them), to decreases in market position, profitability, revenue and engagement levels. Better career development opportunities could lead to a lower turnover rate.
4. Flexibility in the market – Employees who stay ahead of the curve are better equipped to respond appropriately to market changes as they happen, ultimately leading to the long-term success of a company. Thus, companies who invest in the development of their staff also invest in their own future success.

The benefits of an employee training platform
Employee development programs don't have to cost a fortune and do not have to equate to time out of the office, especially when companies opt for digital and online solutions such as learning management systems. Employee engagement software can be deployed in non-traditional ways straight to the devices on which employees might need them – whether on their mobile device through an employee training app or via a laptop/PC using the cloud for instant access.
Ezzely offers a holistic solution to a variety of aspects pertaining to employee engagement, with a robust solution for employee development and training. Companies can create, manage and deploy their own training material or provide access to relevant and expertly curated courses from Coggno's training library. Employees can browse through the company's available training library and request courses, while companies can view their employees' training progress and certificates at a glance. Quick Train is a unique Ezzely training feature that allows companies to upload a picture, video, or instructions that staff can quickly reference anytime, anywhere.
Employee training apps allow employees to learn wherever they are, without losing out on productivity during work hours. Staff can take ownership of their learning by selecting courses relevant to them, and by learning at their own pace at times that suit their schedules. With Ezzely, companies get so much more than just a training platform – they get a comprehensive employee engagement solution. Contact us to set up a demo and experience first-hand how we can meet your company's employee development needs.