Effective Employee Engagement Benefits Everyone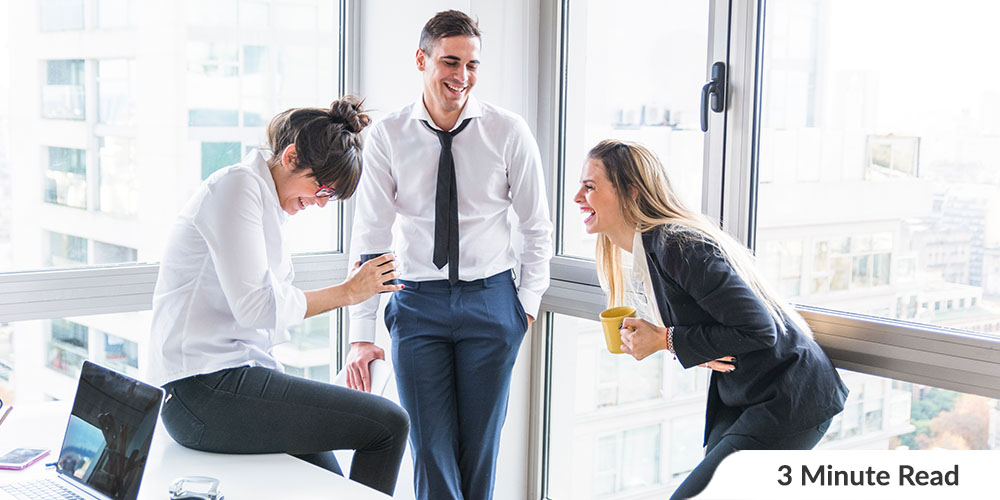 Employee engagement ideas and happiness has progressively become an essential element in business. The reason? There's currently growing proof that once your organization improves employee engagement and its workforce is happy, business will thrive. Let's take a few statistics into account to put this claim into perspective.
One study found that happy workers are up to 20% more industrious than sad ones. When it comes to salespeople, happiness has a significant larger impact, raising sales by 37%. But the advantages don't stop there.
Happy staff is excellent news for organizations: the stock prices of Fortune's "100 Best companies to work for" rose 14 July per year from 1998 to 2005, whereas organizations not on the list merely announced a 6% increase.
What does it mean to be happy in the workplace?
So, happiness goes hand in hand with productivity. But what does it mean to be "happy" in the workplace?
In his book, The Truth About Employee Engagement, Patrick Lencioni explains it as the desire of feeling like you matter, that you're engaged in impactful work and that your work is playing a role in moving your organization forward.
This makes it sound easy, but the reality is that staff often don't feel valued at all. Too many organizations are excessively focused on what they do, while not paying enough attention to the people doing the work, or to how or why they are doing it. Although job security and financial stability are crucial to job satisfaction, so are the occasions to put one's skills and talents to good use. The bottom line is that employees need to keep growing to stay engaged and productive.
Let's unpack a few employee engagement ideas, along with an effective employee engagement platform that can be used to improve employee engagement in your organization.
Seek out the happy people.
Research suggests that the people we spend most of our time with could be a key factor influencing our physical and mental well-being. Some individuals are just happier than others in general – you can therefore improve employee engagement by identifying them in your organization. Also, why stop there? Go the extra mile by showing these colleagues in your organization some love.
The Recognition feature of the Ezzely employee engagement platform allows you to recognise the people in your organization that always have a smile on their faces. Click here to learn more about how it works.

Build substantive relationships.
Who you work with matters. As mentioned in the Harvard Business Review, " close work friendships boost employee satisfaction by 50%." Furthermore, "people with a best friend at work are 7 times more likely to engage fully in their work." You can therefore improve employee engagement by establishing teams that encourage friendships at the office and using your current team members to tap new talent.
The Rewards feature of the Ezzely employee engagement platform makes it easy to identify the rising talent in the organization. Click here to learn more about how it works.
Take accountability for your happiness
Although happiness can be influenced by our DNA and life circumstances, Sonia Lyubomirsky suggests in The How of Happiness that we still have a say over roughly 40% of our happiness. Another method of improving employee engagement is therefore to take charge of your happiness by getting involved in existing wellness initiatives or employee engagement ideas at your organization, or by submitting your own ideas for employee engagement that you think you and your team would enjoy.
The survey feature of the Ezzely employee engagement platform is easy to use and allows you to provide you own employee engagement ideas. Click here to learn more about it.
Last note:
Are you ready to enjoy the benefits of implementing these amazing employee engagement ideas?
We invite you to try Ezzely. Just click here to see how it works or sign up for a free trial here.