6 Employee Engagement Trends for 2019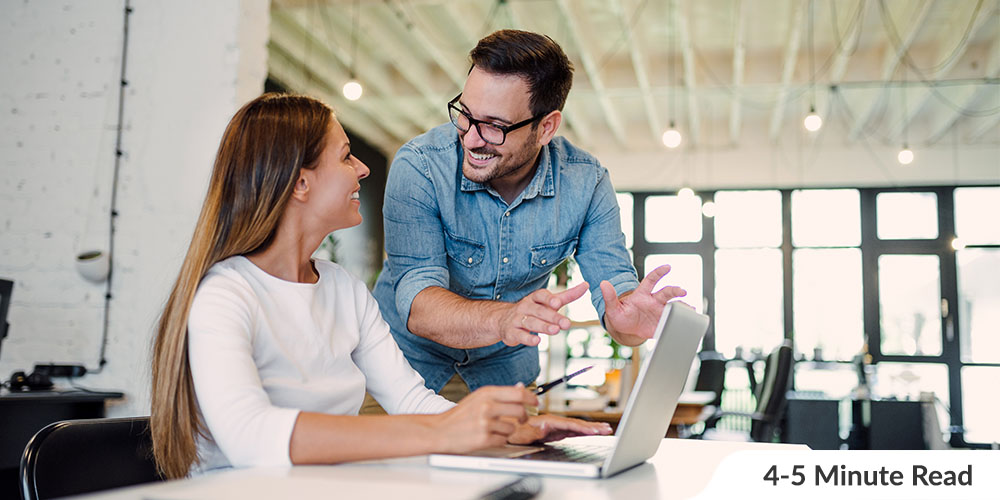 David Mizne makes a great point when he rhetorically poses the question – "Who among us said, 'when I grow up I want to do something with borderline competency that I don't really care about just to make enough money to survive?'" It puts things into perspective, especially considering the great difficulty the American workforce faces in remaining engaged at work, with approximately one third who are not engaged. Many people work because they have to, often not gaining any joy from or reward for their performance (aside from a standard paycheck), rendering employees disengaged an unproductive. Some companies don't care whether their employees are happy – they pay them to perform a role, after all – but disengagement comes at a major cost… the U.S. economy loses up to $605 billion through loss of productivity
Engaged employees show up physically, but mentally too. They feel proud to be a part of their work place, they actively participate and are willing to go the extra mile because they feel valued and as though their work matters. According to 15Five, it's useful to note the following six (out of seven) workplace engagement trends and ideas to create a more engaged workforce in 2019:
1. Employee engagement is on the rise, but so is active workplace disengagement
While Gallup shows that employee engagement is improving in the U.S. and Canada, where improvements have been seen in workers who report being committed to their company and enthusiastic about their work, more than half of employees (53%) are disengaged, and 13% report being miserable in their roles. While some improvements have been seen, companies need to do more to create a working environment conducive to active engagement.
2. Bear generational work requirements in mind
More Baby Boomers are retiring each year, while Millennial employees are on the rise and are set to make up 75% of the workforce by 2030. This means that it will be in companies' best interest to gear their employee engagement strategies to the needs of Millennials; this is not to say that other generations should be neglected or disregarded, merely that engagement strategies must evolve and adapt to meet current needs in the workplace. These needs include opportunities for collaboration and personal development, a sense that one's work is adding value and is appreciated, and a great work culture.
Luckily, technology can come to the rescue – employee engagement platforms and apps such as Ezzely take all the guesswork out of employee engagement by offering a one-stop-shop for addressing these needs, and more, including: an activity feed that can be used for transparent communication, employee recognition and reward functionalities, and access to curated courses or bite-sized learning material.

3. Compassionate leadership makes business-sense
Leaders do not necessarily have to be unemotional sharks to be effective. Research shows that emotionally intelligent leadership (e.g., as detailed by Daniel Goleman, Richard Boyatzis and Annie McKee) has a great impact on employee well-being, productivity and higher levels of engagement.
Compassionate leaders attempt to understand their employees' pain points and address them to the benefit of the company and its employees; engagement surveys are just one of the many tools at their disposal to gain these types of insights and to develop strategies and activities to address any engagement barriers.
4. Feedback is a must-have
According to 15Five's research on employee engagement, the majority of employees in their sample who received little or no feedback from their managers were actively disengaged, while engagement markedly improved when employees received constructive feedback about areas where they can improve, and even more so when they received feedback about their strengths. When managers prioritize openness with employees, they build trust-relationships and allow room for growth – this, in turn, impacts on employee engagement.
5. Physical space and set working hours are a thing of the past
Technological advances have made it possible for people to work from anywhere and enabled greater flexibility – gone are the days where people require a physical business infrastructure or set working hours to do their work. To improve employee engagement, businesses should consider introducing flexibility into their employees' lives, whether through allowing remote work, flexible working hours, or both. While waiters, as an example, cannot work from home, they will benefit from having the opportunity to choose shifts(e.g., Ezzely's shift swap functionality comes to mind here), or to learn new skills and receive business communications via an employee engagement app.
6. Technology is becoming employee-centric
Goal setting, progress tracking, and people management have changed due to a shift towards a growth mindset as opposed to competitive evaluation. Employee engagement improvements can be seen in companies where employees' best interests are taken into account – this means offering opportunities for employees to provide feedback and for their feedback to be considered seriously, and where companies are willing to develop their employees to remain current with industry trends.
Trends change, people's needs change, and businesses that keep up with and set trends tend to remain ahead of the curve. Prioritize the improvement of employee engagement in your business, and you'll reap the rewards. Visit www.ezzely.com to set up a demo and learn how our employee engagement platform can help your business become a better place to work.