What to Look for in Employee Training Software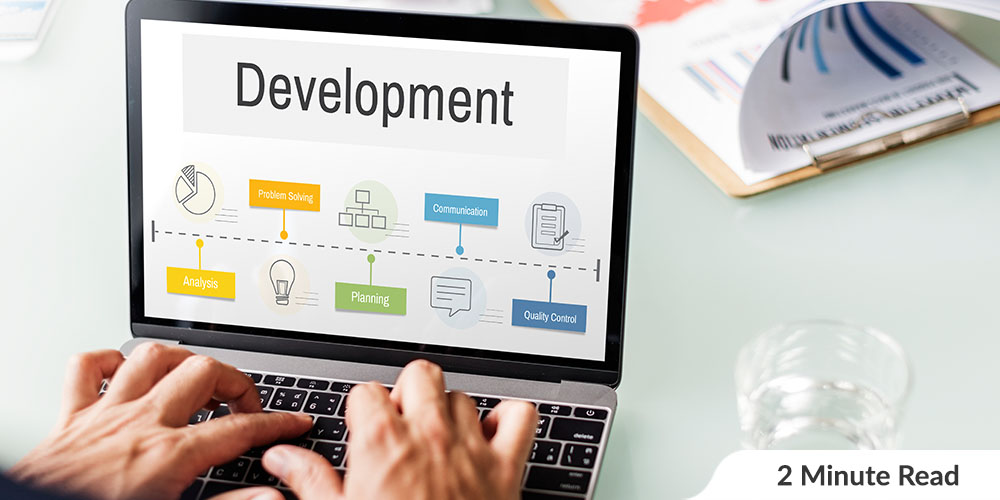 Digital technology has permeated nearly every sphere of the modern world, and the world of work is no exception. Gone are the days of requiring expensive infrastructure and gigantic budgets to upskill employees – training can now be hosted and deployed via the cloud. And there is no shortage of employee software training providers around.
Of the companies surveyed for Training Magazine's Training Industry report in 2016, 40% indicated that they plan to purchase an LMS in 2018 and beyond. But how do you start sifting through the sea of learning providers to find a training solution that would actually benefit your company and your employees? According to eLearningIndustry.com and Coggno, employee training software should:
1. Offer convenience to employer and employee alike
Any employee training software worth its salt would allow learners to have easy access to their training, wherever they might find themselves and on whichever device they might have access to. Convenient training software allows employees to finalize their training when they have the capacity to do so.
2. Be cost-effective
From an organizational perspective, learning should not steal into time usually reserved for productivity at work, thereby allowing an organization to cut down on travel costs, venue rentals, printing manuals that may end up at the bottom of a drawer, and facilitation fees. Learning software offers a cost-effective learning solution by requiring a comparatively smaller budget per trainee than conventional training methods (e.g., classroom-style learning).
3. Elicit engagement
Engagement with learning material is essential for meaningful learning to take place. Since the modern person has a limited capacity to read through wordy manuals or focus for long periods on end, effective training software offers access to training that provides short, digestible pieces of material with interactive components to aid in the encoding process, such as video clips, gamification elements, or employee engagement forums such as message boards to enable learner collaboration.
Ezzely does all of this, and more! Ezzely allows organizations of any size to:
Train faster – Employees are able to improve their skill-set by accessing up to 30 training courses from Coggno's Marketplace, 24/7 on any device. Employers can upload their own training pictures, videos or schematics – bite-sized training, instantly accessible to employees.
Communicate better & invite interaction – Ezzely allows organizations to broadcast announcements and even collect data from them using surveys. Employees can further request shift-swaps with their colleagues through Ezzely's Shift Cover functionality, while employers can collect and safely store employee documentation such as resumes and IDs in the cloud, available 24/7 from any device.
Celebrate achievements within the organization – Employees can participate in raffles and collect EZ points through Ezzely's recognition functionality (and redeem them for rewards).
Ezzely specializes in the improvement of employee engagement by combining all the tools a business needs to keep their employees skilled and motivated. Visit www.ezzely.com to find out more about how you can retain and train your workforce.