Top Advice from Recruiters on How to Ace an Interview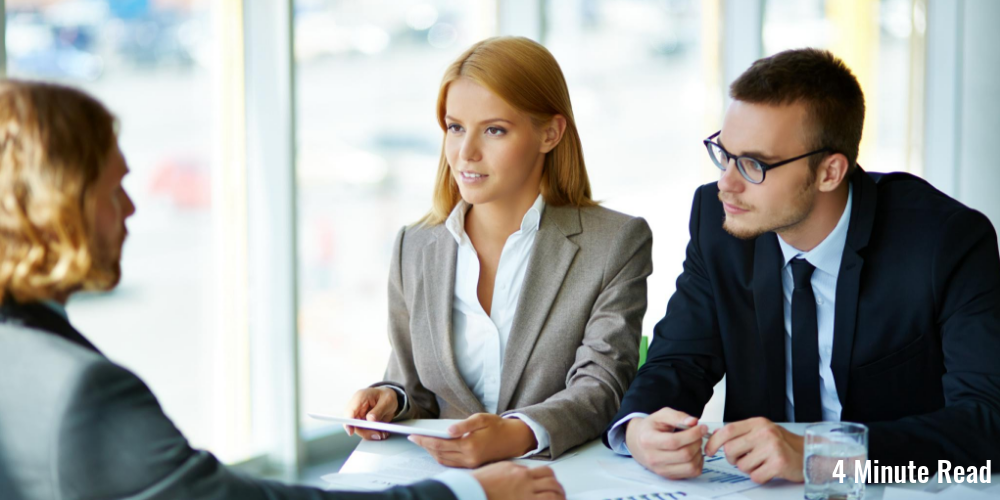 Interviewing can be a stressful situation for even the most seasoned professionals. The best way to combat this anxiety is to prepare for an interview, both before and during the meeting. From analyzing an office vibe to successfully marketing yourself, there are many tasks that need to be accomplished within an interview. Here's four tips from recruiters that will give you the tools to ace an interview for employment.
Finalize Your Resume
Resumes and portfolios are essentially the hard-copy version of your interview. It's crucial that your documents are accurate, up-to-date, and aesthetically pleasing. Attaching digital documents, website links, and QR codes are also trending ways to attach all relevant work and portfolios. Resumes should be catered to the specific job for which you are applying. For example, if you are applying to an app-development company, you should showcase your experience with technical work on your resume as the focal point. Also, doing research on the office culture of the company you're interviewing for will give you a good idea of how to market yourself on paper.
Take a Breather
While the internet can provide you with basic questions you might be asked in an interview, there is no way know every question a company will pose. From technical questions to situation-based inquiries, interviews can sometimes throw applicants a curve ball. Whether you feel prepared for a posed question or not, the best way to prepare an answer is to take a breath. This slight pause gives you a second to gather your thoughts and respond in the best possible way; it is better to take a pause and respond well, rather than to blurt something out quickly that might not be the best representation of yourself.
Promote Your Skills
Confidence is key. If you don't believe that you are the best candidate for a position, neither will any interviewer. When answering questions regarding your weaknesses and past failures, be sure to focus on how you've grown through those experiences. Also, frame your responses specifically to the position you're applying for. For example, if you are interviewing for a management position, be sure to mention past experiences and successes you've had with leadership and regulation.
Follow Up
The interview does not end when you leave the office. You are able to to leave a positive impression after the official interview has ended. Be sure to reflect on the conversation that you had with that interviewer, to make it specific to the company. At the end of the thank-you note, letter, or email, be sure to mention how you are looking forward to hearing from them. As you close, reshare your contact information. Listing your email, phone number, and a digital copy of your resume makes contacting you easy and accessible.
Now that you're ready to ace an interview, want more insight on how to succeed in the office? Check out our Ezzely blog post on these motivational leadership skills!