Tips to Create Actionable Employee Feedback Surveys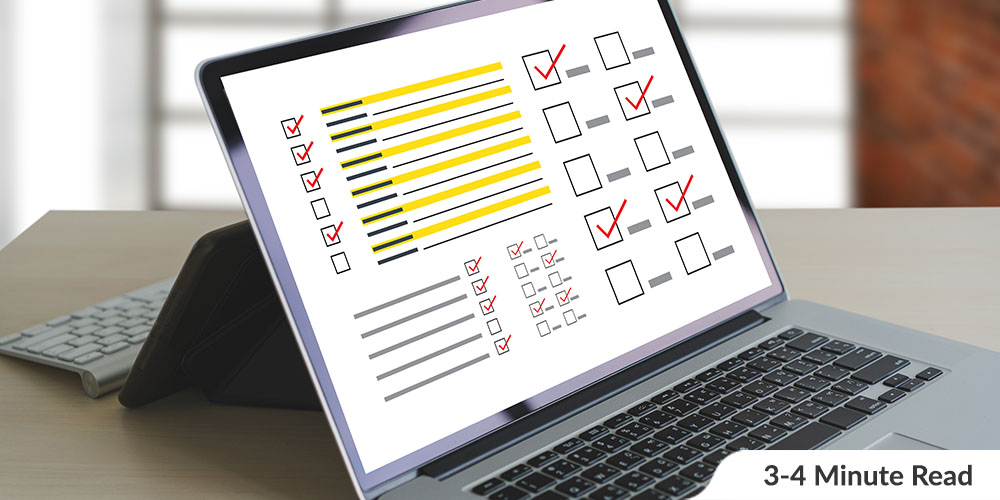 It's no secret that employee engagement levels are low across the world, and engagement in the US is no exception. Employee feedback surveys serve as a useful method of gathering information on employee engagement that could be used to inform actionable solutions to address engagement barriers and roadblocks. According to SmallBiz Daily, "an employee survey is only as good as the platform on which it's delivered, the quality and relevance of the questions asked, and the follow-up to the survey" which requires preparation and a well-designed survey that would elicit the best possible responses.
We review some tips to ensure that you're able to make the most of any employee feedback survey you design in future:
Use the Right Technology
Having holistic employee survey software at your disposal will make all the difference when deploying a survey. It's to your advantage to use a platform that not only allows you to ask relevant questions, but lets you deploy the survey directly to the required respondents, assists in the analysis of feedback and in making sense of the results through the display of trends. One of the many great benefits of Ezzely's employee survey functionality is that it allows an organization to deploy employee feedback surveys straight to their employees' phones via the Ezzely app – this means faster deployment, faster input rates, and faster data collection to address apparent organizational issues,sooner rather than later.
Get to the Point, Keep it Short, Keep it Relevant
Ensure that all questions are clear, direct, simple, short, unambiguous, and free from jargon, acronyms and abbreviations, to avoid confusion among respondents; this allows respondents to answer relevantly and to provide useful feedback.In addition, keep the survey brief – stick to only a few of the most relevant and prioritized questions.
Stay Objective
Approach employee feedback surveys with objectivity, without asking leading survey questions that will only offer the kinds of answers you want. Although the truth might be difficult to hear sometimes, organizations can only address the problems they are aware of, and employees will only provide honest feedback if they are sure that the survey is not in aid of a hidden agenda.
Use a Mixture of Question Types
The benefit of using a variety of question types is that it allows one to obtain more comprehensive feedback. While close-ended questions aid in quantitative data analysis (e.g., trends and statistics), open-ended questions give employees the opportunity to express their views and to unveil things that might otherwise have remained unknown through using questions with predetermined answers.

Action is more Important than Survey Frequency – Show Employees that their Feedback is taken Seriously
Surveys are great sources of information, but will become just another tedious activity if an organization does not show that they take it seriously. When employees see that their feedback has led to swift, meaningful action, they will be more inclined to provide actionable, useful feedback irrespective of a survey's frequency.
Ensure Anonymity
Employees will be far more forthcoming if they know that their answers will not be linked back to them directly – especially if they need to highlight serious/sensitive issues about particular individuals.
Share Feedback and Strategy
Employees are, in all likelihood, interested to know the outcome of a survey in which they participated and to know how their feedback will be/has been used. Transparency is especially meaningful when fostering employees' trust and willingness to provide feedback in future – share survey results in a manner that everyone will understand it and don't be afraid to reveal how these results have helped inform organizational strategies.
Employee feedback can point organizations in the right direction by identifying gaps and roadblocks, and even by determining engagement-inducing aspects of the work-environment. When the right technology (employee survey software) is paired with the right questions and meaningful action, employee feedback surveys can be incredible drivers for positive organizational change and improvements in engagement.
Learn more about Ezzely's employee survey functionality here and request a demo to see, first-hand, how we can help improve employee engagement in your organization.