The Power of Effective Employee Communication in the Workplace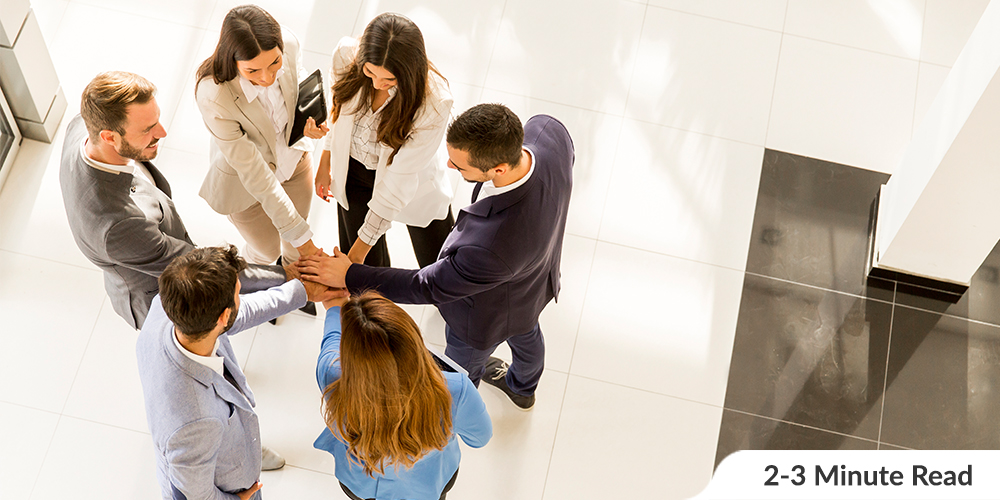 Good employee communication is a vital factor in any setting that requires human interaction.
In the workplace, effective employee communication doesn't only concern avoiding conflict (although that's a crucial advantage of communicating effectively)- effective employee communication is a vital factor in client relationships, profitability, team effectiveness, and staff engagement as well.
Let's unpack a few of these aspects in some more detail.
1. Effective Employee Communication Avoids or Prevents Conflict
One of the most important benefits of effective employee communication at the workplace and for having efficient employee engagement ideas in place, would be that it enables your staff members to handle and avoid tension or conflict.
Conflict generally comes down to the following aspects:
Misunderstanding, or feeling misunderstood.
Even though we feel that we are communicating well, if the person to whom we're speaking uses a completely different communication pattern, this could lead to misunderstanding. By distinguishing our co-workers' communication patterns and creating little changes in the way we communicate, information is sent in a manner that's straightforward and clear for them grasp, and it will therefore be easier for the listener to understand your message.
Not understanding how others communicate.
Miscommunication comes down to communication patterns. When a staff member hasn't undergone a private or team communication training program, they will default to conveying messages using their own communication pattern rather than considering the communication pattern of the receiver.
The Quick Train feature of the Ezzely employee communication app will make training your employees on communication a breeze. Click here to learn more.
Someone feeling their emotional needs don't seem to be met or are being forgotten.
If a staff member feels disrespected, taken advantage of, or forgotten, then it will result in tension or conflict. An effectively communicating team lays the groundwork for expressing and understanding wants, that in turn will increase worker engagement and performance.
The Survey feature of the Ezzely employee communication app makes it easy for your staff to give feedback to the organization about their feelings in a safe environment. Click here to learn more about how it works.

2 . Effective communication increases employee engagement
Communicating does not only concern speaking or talking- it concerns connecting with others.
One of the most powerful advantages of improved communication within the office is more engaged staff. Staff are more focused on their work and could even become more aligned with your company aims and goals once a philosophy of effective communication is established in a team or office.
A great example of an employee engagement idea is a raffle – a competition or game involving selling numbered tickets, one or some of which are drawn at random afterwards, and the holder or holders of the tickets winning a prize.
The Raffle feature of the Ezzely employee engagement is easy and fun to use – click here to learn more about it.
3 . Effective Communication Improves Client Relationships
This one may be a biggie if you've got client-facing staff, since client connections are typically the distinction between a happy client and an unhappy one. Once your staff are trained to speak more effectively and to connect with others they will better:
• Alleviate and resolve disagreements.
• Understand needs.
• Help the client feel heard.
• Present information in a manner which the client appreciates.
The bottom line is that effective employee communication doesn't only concern having the ability to accurately and shortly convey information and ideas.
It's also not just about mitigating conflict or making a lot of positive team surroundings. Communication is integral to sales, client relationships, team development, company culture, worker engagement and buy-in, and innovative thought.
Last note:
Are you ready to enjoy the benefits of effective time management in your organization?
We invite you to try Ezzely. Just click here to see how it works or sign up for a free trial here.