How to Keep Your Staff Productive with an Employee Engagement Platform – A Complete Guide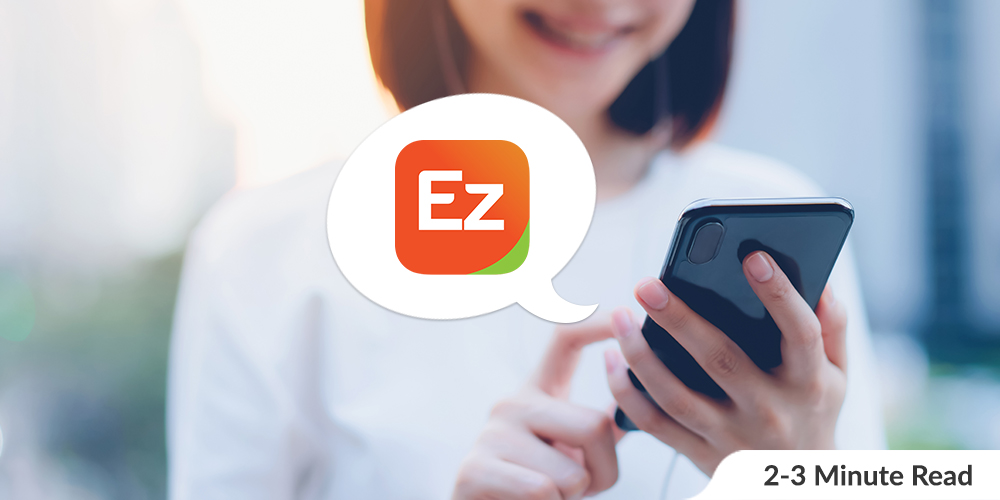 Employee engagement platforms provide companies with an opportunity to boost staff morale and promote common goals. Statistics suggest that employee engagement increases productivity by 21%. Also, experts argue that happy employees are not always productive. However, you can use employee engagement software to maximize the productivity of your workforce.
Employers can leverage employee engagement platforms as a cost-effective strategy to optimize employee input and output by promoting communication and transparency, soliciting reliable feedback, promoting accountability, and measuring and promoting employee morale.
Investing in a staff retention platform is not enough; you need to use it effectively to increase employee productivity. Here is a detailed guide on using the platform to boost your staff morale. But first, let us discover the relevance of employee engagement to their input.
Employee engagement and productivity
Employee engagement is a workplace strategy that provides the right conditions for employees to give their best to the organization. Employees are more committed to the organizational goals when fully engaged and will do their best even when their supervisors are not watching. Statistics show that only 15% of employees feel fully engaged at work. Therefore, businesses must invest in a staff retention platform to increase employees' emotional commitment and boost performance.
Companies become dependent on fully engaged staff, and they become hard to let go of because they provide significant input in the business's success. With proper engagement strategies, employees perform beyond the employer's expectations and strive to maintain good relationships with colleagues, offering voluntary assistance when necessary. Additionally, engaged staff have a positive attitude toward the management and the company and are likely to accept change without resistance offering their insight into the organization's well-being.
Several studies have established the connection between employee engagement and overall business success. According to the Harvard Business Review Analytic, 71% of employers believe employee engagement is essential to achieving business goals. Also, according to Gallups's findings, more engaged employees show 17% higher productivity than those disengaged.
On the downside, employee disengagement can be pretty costly for businesses. In the United States, staff disengagement is estimated to cost companies $450B to $550B annually. Consequently, the company losses money through errors in work done by the employee, customer complaints, missed deadlines, and reduced profits. A single disengaged employee leads to a company's losses of $3,400 for every $10,000 salary. These losses often occur from the side effects of employee disengagement, which include: loss of interest in their roles and responsibilities, desire to exit the job for greener pastures, increased absenteeism rates, increased costs due to low productivity, decreased morale and poor customer service.
Tips for improving employee productivity with an employee engagement platform?
Employee engagement software provides features that can boost employee performance when fully optimized. Here are some helpful tips:
Track employee engagement
Some employee engagement platforms provide key performance indicator features to help the management monitor staff engagement. In some instances, these may include conversion rates and customer satisfaction reports. You can use analytics to gauge employee engagement using metrics such as most visited pages, session time, employee logins, and post and comment frequency. Employer recognition platforms generate reports on employee interactions with the system. You can use the information to establish how best to engage specific employees with a more personalized approach.
Foster a productive culture
Employees and management's attitudes, behavior, and actions directly impact the company's performance. You can use your employee engagement platform to advocate for specific actions, such as high value for employees and customers. Research shows that companies with good cultures perform four times better than the rest and are likely to increase their revenue by 68.2%. The study was carried out over 11 years, and it was discovered that the revenue of companies without a thriving culture only grew by 16.6%.
Always keep employees informed
Employees value regular communications from the management and supervisors as it keeps them in the loop. You can create a news center where they provide information and upload videos on current events. As a result, employees can keep track of organizational changes and effectively engage customers. Also, this communication prevents speculation and organizational grapevines that reduces productivity.
Publicly recognize and reward effort
You can use employer recognition software to recognize your employees' achievements and reward them publicly. Employee productivity, loyalty, job satisfaction, and retention rates increase when appreciated. Peer-to-peer recognition also creates a good team culture, boosts motivation, and creates a happier workforce. For instance, employers can make an employee's outstanding achievements public and create a rewarding system to honor highly productive staff.

Enhance communications
Effective communication at the workplace promotes good personal and professional relations. Employers and employees use these engagement systems to pass messages and receive instant feedback. You can include an employee directory to help staff locate others and pass messages. As a result, decision-making processes are much faster and more efficient. Thanks to this two-way communication, there is also increased transparency and clarification of information where necessary. Employees also experience a sense of fairness, boosting their engagement levels, productivity, relationships, collaboration, and job satisfaction. Consequently, you create a tension-free work environment free from pressure and stress.
The use of surveys
Surveys are a good source of feedback for businesses. You can use employer reward platform survey reports to provide a better work environment for your staff. Employees feel appreciated, and their engagement grows when their opinions are acted upon and concerns addressed.
Instead of sharing negative opinions about the company and management with their colleagues, employers should also encourage the voicing of issues through surveys- this prevents the spreading of negative energy in the workplace. Additionally, you must act on employees' opinions and provide feedback where necessary. Employees' feedback can help the organization grow, and when appreciated, they will not hold back from giving their best for the enterprise's success.
Gamification strategies
Employers can use certain activities on the employer reward platform to break monotony and stress. They can use simple quizzes and contests to ignite some fun and increase activity on the platform. It is also a good opportunity for employees to take a break from work and recharge for improved productivity and high-quality work.
Integrate with employee training resources and other systems
You can also use an employer reward platform to provide staff training resources, allowing employees to request and access information from relevant persons on demand. Additionally, you can identify training areas through employee queries and provide the necessary resources at a personalized level. Consequently, you also get to optimize the use of the platform for business growth. Additionally, by integrating the staff retention platform with other business tools, you maximize its use facilitating the mining of data from other platforms when necessary and speeding processes.
Prioritize employees needs
As you think of ways to use the engagement platform to grow your business and make profits, you need to factor in the well-being of staff. Human beings often give more to people and courses they value and care about. By addressing your employees' needs, you create a positive attitude and emotional investment in the organization. Consequently, they no longer work for the paycheck but are also motivated to achieve organizational goals. For instance, you can use analytics and conduct employee surveys to get a clear idea of what your employees would appreciate help with to ensure you implement something that will genuinely add value to your organization.
Put a policy in place
Finally, when you implement a new employee engagement software or technology in your company, you need to develop a clear and consistent policy so that workers can understand how to use it at work. Consider the answers to these questions to hammer out a reasonable policy:
1. What kind of activities are allowed?
2. What kind of activities are not allowed?
3. What networks are to be supported?
4. What apps and settings should be restricted to?
5. What should employees do if their equipment is lost or damaged?
Effectively getting this in place will help your employees and your organization to get the most out of the platform.
What makes Ezzely an All-in-one employee engagement platform?
Ezzely employer reward platform offers businesses a set of engagement and training features allowing them to keep up with modern technologies to boost employee productivity and business success:
· Awarding features- You can use this employer recognition software to recognize and reward employees by awarding points on achievements.
· Video and document uploads sharing- Ezzely employee platform allows the recording and sharing of video clips for training and otherwise. You can also provide or request specific documents from employees from the platform.
· Training platform- you can upload bite-sized training material to quickly acquire information such as images, videos, or other documents that employees can easily access from different locations. This is a less pressurized form of learning which reinforces remembrance. Employees can easily access the platform's training section and refer to the material they require on the job.
· Gamification features- with Ezzely, you can create raffles where winners get prizes. This increases the engagement level of employees and motivates them to interact more with the system. For a better experience, the employer reward platform offers an opportunity for employees to earn badges for various activities and achievements.
· Swift swap request- employees can engage more with the platform and relationships by swapping shifts with their colleagues. This is more convenient for employees as it allows them to work on a more comfortable routine for work-life balance.
· Finally, through reminders and notifications, employees and management are alerted of specific events such as training sessions and other communications.
Wrap up
Are you ready to enjoy the benefits of a more productive workforce in your organization?
We invite you to try Ezzely. It is designed to boost employee performance and organizational profitability through recognition, rewarding, training, and retaining employees. Just click here to see how it works, or sign up for a free trial here.