Conducting Employee Surveys to Keep Your Team Engaged All Year Round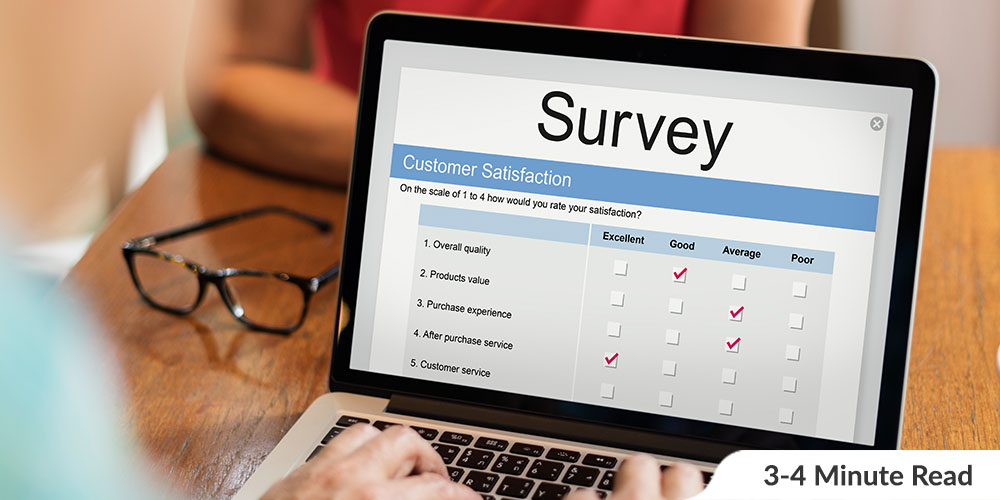 Now more than ever, we are all looking for ways to deliver and derive value in a world that has been turned on its head. Tech-enablement has shifted from being this scary, looming evolution that everyone talks about and few want to embrace, to an asset in a world where social distancing and remote work has become necessary, not just a perk of a flexible work environment. It might be time for you to consider ways of increasing engagement in an increasingly distanced work environment – and one of the best ways to do this is by conducting an employee survey.
According to TINYpulse, there are several types of surveys to consider, depending on the need of your business:
1. Spot Surveys
Employee spot surveys are useful for collecting quick feedback related to a specific event as soon as it has occurred or about relevant, current topics (e.g. when current affairs impact the economy or your sector). They have a limited scope and aren't necessarily repeated.
Employee spot surveys questions could include:
• Did you find the employee wellness webinar useful?
• Have you experienced any negative work-related outcomes as a result of the company's response to the COVID-19 pandemic ?
This type of survey might be useful if you're hoping to take stock of your employees' level of engagement (if this is the first time a large proportion of them have the opportunity to work from home), their work-from-home needs (e.g., do they have sufficient bandwidth and the necessary tools to make a long-term stint at home feasible), or even their sentiments about how the company handled a crisis (to inform future contingency planning).
2. Always-On Employee Engagement Surveys
Always-on employee engagement surveys are available throughout the year for employees to complete. They are rather limited in providing depth data, as employees might only fill them in if they are dissatisfied with something specific or if they have specific suggestions to make. Always-on employee surveys are great for providing a platform for employees to voice their concerns at any point throughout the year, but their scope tends to be limited.
3. Anchor Surveys
Anchor surveys provide a more traditional approach to data collection on employee engagement where they are sent out for completion at regular intervals throughout the year or on a yearly basis. These types of surveys tend to ask standard employee engagement questions to determine whether anything has changed (improved or declined) since the last survey was sent out. Their scope tends to be broader as they include a broader range of questions about everything from engagement and culture to satisfaction and performance.
A limiting aspect of anchor surveys is that a lot can happen in a company from the time something noteworthy happens and the time an employee is presented with an opportunity to voice their concerns. This presents an issue to companies because by the time they become aware of a particular problem, it might be too late to intervene or engagement might be irreparably affected (e.g. reputational damage, high employee turnover etc.). Employees don't always have the time or the desire to fill in a long list of questions, leading to low completion rates or skewed data.
4. Pulse Surveys
Pulse surveys have proven effective when gathering regular year-round feedback, asking employees one relevant question a week. I might sound like a lot, but they are brief, can result in meaningful data on one particular subject each week, as well as immediate and impactful action in response.
Each of the four survey types described here can be used to collect, process and act on employee engagement information. The process is simplified even further when enlisting the help of a trusted employee survey app such as Ezzely, that not only offers survey templates to get you started, but also provides a means of delivering surveys directly to your employees' phones. The "new normal" has presented employee engagement apps with an opportunity to shine by keeping employees productive – but more importantly – connected in a time of uncertainty. Check out our website to see how Ezzely can help you prioritize engagement without compromising on employee safety.