Build an Employee Training Program that Motivates Employees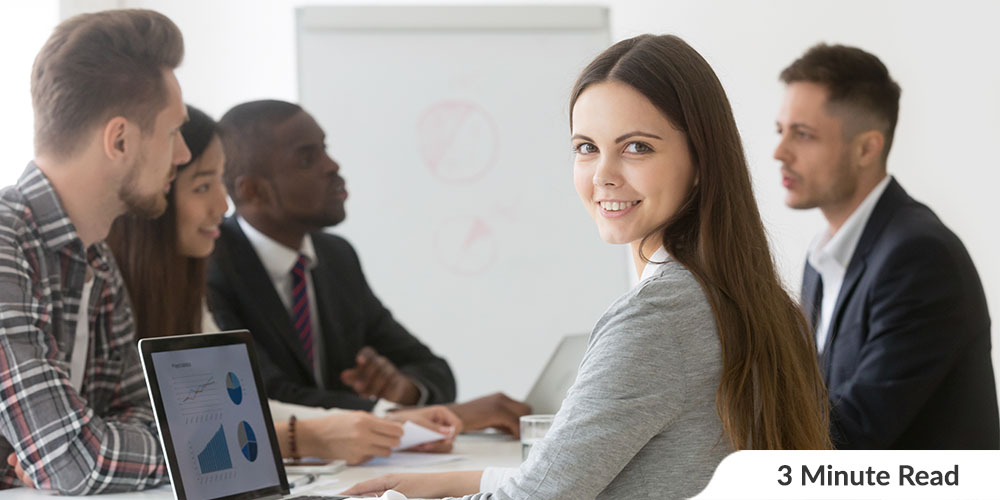 In a fast-paced world and ever-evolving workplaces, people are (and should be) more motivated than ever to remain relevant and up to date in their industry. Although 87% of workers in a study by the Pew Research Center think it's essential to develop new skills throughout their life to keep up with the changing workplace, it's not necessarily the case that every person in your organization will have a deep-seated desire to evolve their skills and to take time out of their lives to learn something new. It is, however, in their (and your business') best interests to foster the motivation for continuous, lifelong learning.
According to Forbes, modern employees also seek out employment that offer continuous development opportunities, and consider it an important component of remaining engaged at work – it makes them feel like they and their careers are valued. It all boils down to this: Employees are likely to keep up with industry trends and be motivated to learn if they have access to the right tools and sufficient reason to do so. That's where you need to put in some thought – how do you create a training program that keeps your current- and future employees motivated?
There are two key components to effective and successful employee training programs:
 1. A New Employee / New Hire Training Program
Think of this as an induction into your business. New hires' training can be focused on the organization at large and can drill down into each person's specific department and role. Employee training software and apps can save you major costs here – if you have a dedicated team that could develop in-house learning material about the company's strategy, vision, mission, processes, and relevant governing compliance, employee training apps such as Ezzely can provide a platform for curated learning to take place. Ezzely lets you assign training courses through Coggno, which employees can complete at the workplace, home or on the road.This avenue is particularly useful in new hire training programs as you can host your own training courses and manuals or select existing ones from Coggno's wide variety of compliance courses.
New hire training doesn't have to be elaborate, but needs to be easy to access, consume, and apply to get your new employees productive and settled as soon as possible.

2. A comprehensive ongoing employee training program
A comprehensive ongoing training program should include access to industry-related learning material, on-the-job learning opportunities which include mentoring and coaching, and access to learning that enhance, support and expand upon employees' existing knowledge. Not only do staff need regular reminders of policies and procedures governing their work, but continuous professional development is especially necessary in a world that continues to change from one day to the next. And employees who wish to improve their career opportunities could benefit from having access to courses and material relevant to your organization or to skills that would make them eligible for leadership- or more specialized roles in the future.
Employee engagement apps usually include an employee training software component to ensure that employees feel motivated by the tools to which they have access.
• Set your training program apart by creating learning paths and curated curriculum for each role in your organization.
• Ezzely is a versatile platform with the capacity to not only store manuals and learning-related content of your own design, but also to communicate directly with staff to let them know when new material becomes available.
• Keep employees motivated by giving them access to the content they want and need, simply by asking them via regular employee surveys.
• Make use of blended learning opportunities – leverage Ezzely's ability to store video clips, infographics and more traditional manuals, as well as the massive Coggno library of curated courses. It might even be useful to develop practical and role-specific tasks that can be performed on-the-job, based on course outcomes, as an alternative to traditional assessments.
There is so much you can do to motivate employees to want to continue learning. To summarize:
Keep it simple, accessible, blended, and create learning paths/ curricula for each role in your organization linked to specific courses and in-house training. Ezzely's versatile employee training platform is the ultimate tool to motivate, engage, and upskill your staff.