7 Inexpensive Employee Appreciation Ideas to Improve Employee Engagement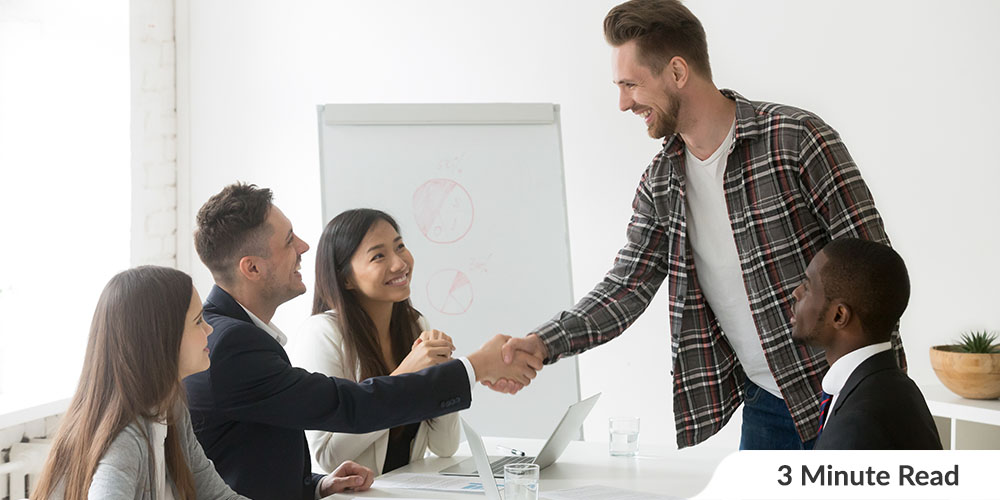 It doesn't have to be Employee Appreciation Day for you to show your employees that you value them. You're probably already familiar with the employee engagement research suggesting that employees who feel valued at their work are more engaged and more productive. You might also be worried that employee appreciation initiatives are going to leave your employees happy while leaving your budget depleted – it doesn't have to be the case. HubSpot highlighted some inexpensive and simple ways of showing your appreciation to staff:
1. Start by celebrating small wins
Smaller goals pave the way for reaching larger ones. Remember, a big project is completed one action at a time. "Celebration" does not necessarily have to mean popping open a bottle of champagne each time someone finishes a task, but consider giving deserving employees a shout-out in a meeting, company-wide newsletter, or employee engagement app activity feed for completing meaningful work related to a project. A little praise goes a long way and does not have to cost a cent!
2. Reward employees for a job well done
Similar to the previous idea, consider rewarding employees for excelling at their work, for reaching goals, for contributing to the success of the company, or for any behaviour you believe embodies the company's values. Ezzely, for example, has a Recognition functionality where colleagues can recognize each other for their contributions; employees who accumulate sufficient recognition points can eventually redeem them for rewards of their choice. Companies also do not have to spend a great deal of money on rewards if they do not have the budget – consider instating "Employee of the Month", sending virtual badges for excellent efforts, or hosting raffles on a regular basis.
3. Give out treats to celebrate milestones or arrange potlucks
Whether you want to buy pizzas for everyone at the end of the month or quarter (which could get a bit pricy, depending on the number of employees you have) or arrange for teams to contribute a dish, snack, or beverage during a specified employee appreciation event, they will have the opportunity to share a meal together, socialize and build bonds and you will have the opportunity to give back to your staff for everything they have done to reach certain milestones.

4. Celebrate together
In celebrating anniversaries, hire dates and birthdays together, you show your employees how much they and their commitment means to you, thus making them feel valued and appreciated. This assists in building continued commitment and contributes to improve employee engagement. And best of all, you do not necessarily have to spend a lot of money – often, being thoughtful means more than being extravagant.
5. Invest in your team's health
Visible efforts to show employee appreciation might, in some instances, be more effective than recognition for professional accomplishments. HubSpot recommends creating an environment that is focused on your team's health by, for example,offering incentives that benefit their well-being. This indirectly benefits the company too: Employees who are engaged at work (due to feeling appreciated and motivated by their work environment and whose environment contributes to their health), tend to take fewer sick days and are mentally more present at work too.
6. Incorporate flexible working hours
Incorporating flexible working hours displays employee appreciation by showing a commitment to the maintenance of your team's work-life balance.
7. Ask employees how they want to be appreciated
If you don't know what your employees want, ask them – a simple survey or poll will do the trick. With Ezzely, you can deploy surveys straight to your employees' phones and find out what would make them feel appreciated and more engaged at work.
Employee appreciation leads to improved productivity but goes a long way in building a positive work environment conducive to overall employee engagement. Visit www.ezzely.com to read more about our full suite of employee engagement ideas.