5 Ways to Engage Your Employees This Week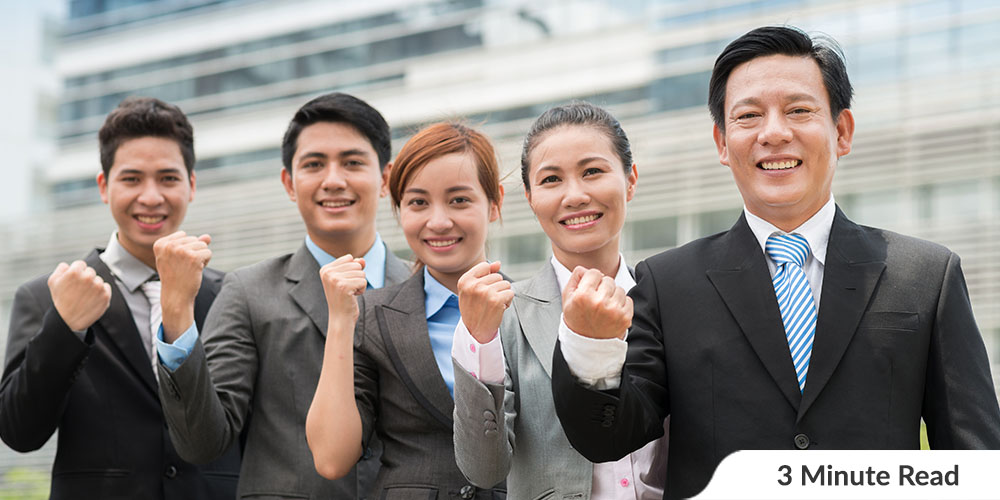 One of the crucial aspects to running a successful business is having a few effective employee engagement ideas, and an employee engagement platform that can make that work. If the leadership team of an organization appreciates the level of passion their employees has for the job, they are one step ahead of their competitors.
As a leader, you want your staff to take pride in what they do and in the organization they work for. Those who do their work with determination put forth their best ideas; a practice that can only support and further the goal of your company. It's important to take every feature of why people do what they do and why they do it, into consideration. This is one of the reasons why it's important to have effective employment engagement ideas in place.
If you are a manager or a team leader, getting to know your employees will play a crucial role in determining how engaged your employees are. From their circumstances to their pastimes, talents, family life- all these aspects of your employees will always indirectly be a part of your workplace environment. Knowing how to blend that into a productive, constructive environment is an important skill to have as a leader.
Ask yourself, just how much does your staff genuinely care what happens to your organization's future? Are they getting the recognition they deserve to feel included and seen in the organization? Do they feel that they have a platform that will allow them to be heard when they have ideas, feedback or suggestions? If you aren't sure of the answers yet, it's okay. There are many ways you can engage your employees – here are a few employee engagement ideas:
Ensure that they are recognized for their strengths
One of the most effective employee engagement ideas is making your staff feel seen – by recognizing them on a job well done. Nothing is as de-motivating as giving all you've got on a project, just to be passed over, or ignored when the project was successfully handed over or delivered. When employees know that their hard work and talents is consistently being taken note of and given the recognition they deserve, they will be motivated to keep growing, and doing their best.
Ezzely's Recognition feature is easy to use and encourages staff to recognize one another.
Click here to learn more about how it works.

Provide quick, on-demand learning content
Ever been stuck in a situation where you weren't sure about the next step, and Google wasn't able to help you? When we are focused on doing our jobs, and doing them well, moments like these can be frustrating, especially when we are not able to quickly ask a co-worker for help.
Another effective employee engagement idea is therefore to provide learning content that can help in situations like this.
Ezzely's quick train feature offers bite-sized learning to your staff, on the fly.
Click here to learn more about how this employee engagement platform works.
Get their feedback
Listening to your staff's feedback, questions or ideas is another very effective employee engagement idea. This makes them feel heard, and that their input is valued by the management team.
Whether it is their thoughts on a recent initiative that has been implemented in the business, feedback or suggestions they have on how the organization could be improved, or questions they have regarding why certain things are done in a certain way – having a platform in place that gives them a voice is a crucial aspect of employee engagement.
Ezzely's survey feature has an intuitive user interface and allows you to collect your staff's feedback easily. Click here to learn more about how this employee engagement platform works.
What about a competition?
Many of us in the workplace have a (perhaps not so) secretive competitive streak that really shows up when a healthy and fun form of competition is created in the workplace. Competitions encourage interaction and often allow us to see different sides to our colleagues and employees that we otherwise might never have seen- especially if the prizes are worthwhile!
Ezzely has a raffle feature that offer a variety of prizes, from tickets to local events, to meals at local restaurants, or really anything you like. Click here to learn more about how this employee engagement platform works.
Enabling a platform for rewards
Creating an environment for engagement could also be accompanied by providing staff with an employee engagement app that enables them to reward one another for small tasks that have been done well.
Ezzely Rewards spark enthusiasm by enabling employees to quickly convert real time achievement recognition into prizes, by means of point accumulations. Points can be redeemed for monetary or non-monetary prizes. Learn more about this employee engagement platform here.
Last note:
Are you ready to start engaging your employees today?
We invite you to try Ezzely. Just click here to see how it works or sign up for a free trial here.