5 Companies with the Happiest Employees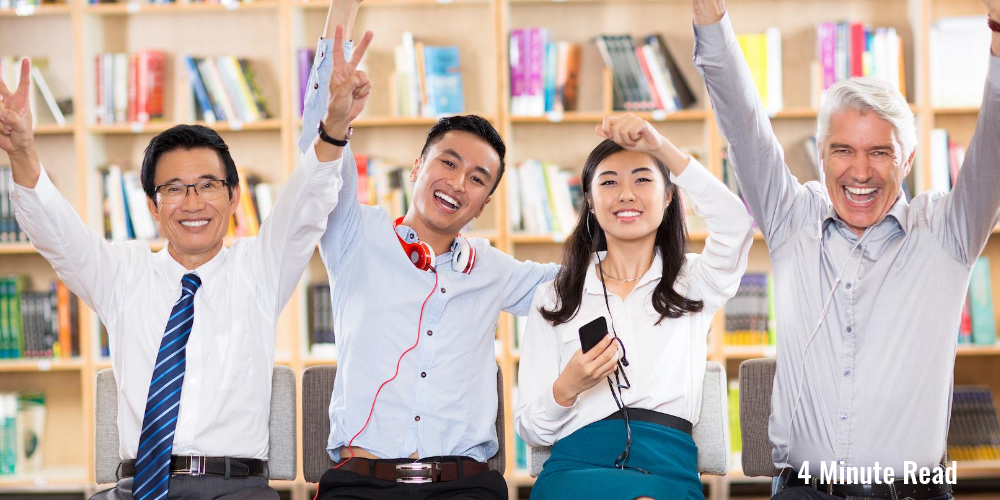 As employee engagement continues to be a highly researched business term, more companies are realizing that salary isn't the most successful tool when creating a positive work environment. From charitable work to in-house massage therapists, here are tips from the top five companies with the happiest employees on cultivating a positive office culture.
Facebook
As one of the most influential social media platforms in the world, Facebook is not only changing the world through its employees, but for their employees as well. Facebook teams benefit from unparalleled perks, such as high-end food courts, on-site doctors and chiropractors, laundry and dry-cleaning services, bikes to commute around campus, and four months of paid parental leave for mothers, fathers, and same-sex couples.
Salesforce
With 90% reported high job satisfaction, Salesforce is home to some of the happiest employees in America. While Salesforce employees also report high stress levels for their work, the company aims to reduces this by offering on-site fitness and massages, standing and treadmill desks, free snacks and drinks, and dog-friendly offices. Another contributing factor to the positive office vibe of Salesforce is their commitment to charity, as employees are given seven days off a year to volunteer at any philanthropic organization. Salesforce also puts together several charitable outreach trips for employees each year.
Southern Co.
While still maintaining its status as a highly successful company, Southern Co. is home to some of the least stressed employees. The company is committed to creating a positive work environment and supports employees with encouragement in every branch of operations. Southern Co.'s website states, "Honesty, respect, fairness, and integrity drive our behavior. We keep our promises and ethical behavior is our standard."
Google
It is no secret that Google is commitment to creativity. They utilize this tool to create employee engagement, allowing team members flexibility to work on projects they feel passionately about; this feeds their creativity and their employee morale. As they maintain a positive office vibe alongside the most successful search engine in the world, it's no surprise that Google employees are happy. Google's free gourmet food, 24/7 tech support, on-site massages, free fitness classes and gym memberships, and a generous vacation plan might not hurt, either.
Gilead Sciences
Gilead Sciences performs some seriously meaningful work, which includes finding new treatment plans for cancer, AIDS/HIV, and other life-threatening diseases. While they don't offer employees massages or gourmet food bars, their employees are happy due to the work they're accomplishing. According to Payscale, 91% of Gilead Sciences employees report having high job meaning, which is a huge contributing factor in cultivating positive office culture. Gilead Sciences also offer employees tuition reimbursement, backup childcare options, and the ability to buy company stock.
Looking for more techniques to cultivate a positive office culture? Check out our Ezzely blog post on easy ways to increase employee morale!