Why You Should Build Effective On-The-Job-Training Programs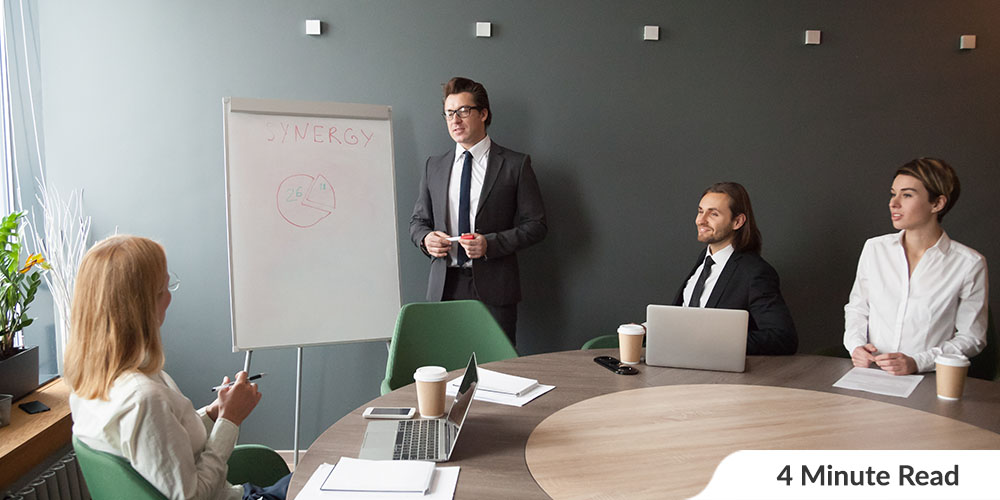 Running a business is complex. There are so many things to keep in mind for an organization to run smoothly, and having employees who know what they are doing and do it well, makes it a whole lot simpler to do so. On-the-job training (OTJ) programs offer opportunities for employees to gain hands-on knowledge and experience in the workplace while using the resources already available in their working environment – thus, learning while integrating into their everyday work environment with the help of experienced colleagues.
Although it is not a substitute for formal learning, OTJ training adds a wonderful layer of learning that only personal experience can bring. We explore some of the benefits of OTJ training programs (to both employers and employees), as described by When I Work:
1.It can be designed to fit your business
No two businesses are quite alike, so a one-size-fits-all approach which includes only online- or formal learning is not the answer when developing a training plan – OTJ training is a simple solution which allows employees to get up and running in their roles much faster.
2. Happier, more loyal employees
Continually updated on-the-job training helps employees to feel empowered and confident to perform their roles while offering opportunities to engage with and learn from experienced colleagues. This inevitably leads to happier employees who feel proud to be a part of their organization.
3. Develops highly skilled employees who are well-versed in your business environment
OTJ training programs allows your organization to cultivate a culture of learning while creating highly skilled employees who are not only competent in their field of practice, but also well-versed in your particular business environment. According to When I Work, this practice develops a pool of candidates ideal for future positions in management in your business.

4. Attracts candidates when hiring
It's not uncommon for companies to find it difficult to attract and retain top talent when the organization functions in a competitive environment. OTJ training opportunities may demonstrate an organizational culture of learning and continuous professional development to potential new hires.
5.Builds flexibility into your workforce and schedule
OTJ training programs allow employees to spend more time on work and less time out of the office. Employees can become multi-skilled, capable to perform various roles or functions – this is not to say that all employees should learn to do everything, but OTJ training steers employees away from having a "that's not my job" mentality. When employees feel competent and confident in their abilities, they will be more likely to embrace more responsibility or feel equipped to be more productive.
Enhancing the benefits of on-the-job-training
The benefits of on-the-job-training are enhanced when paired with simple, yet effective communication systems, through the implementation of updated technology, and a well-designed program containing the right training materials.
When bearing this in mind, it becomes worthwhile to adopt a holistic employee engagement app that solves for communication, which can work on multiple platforms and incorporates various employee training software solutions. Ezzely offers just such a solution – Ezzely is an employee engagement app that can be used on multiple devices, with wide-ranging functionality to support an effective on-the-job-training program:
• The activity feed allows for simple company-wide communication, ensuring transparency and collegial support.You can deliver alerts about schedule changes, relevant news, guidance around policies, coaching around incidents, post training instructions, or even a picture around how you want things done – the ideal tool for on-the-job training!
• Training employees has never been easier. Assign training courses through Coggno, which employees can complete at the workplace, home or on the road. And you can even host your own training courses or choose from the thousands of courses in Coggno's marketplace to meet your company's training needs.
• Quick Train is a unique Ezzely training feature. Upload a picture, video, or instructions that staff can quickly reference anytime, anywhere. From how you want items stocked in a warehouse, to plating details at a restaurant, to a display arrangement at a retail store.
For the employee engagement app and employee training software that will make all the difference in the development of your on-the-job training program, visit Ezzely today to request a demo.