Top 4 Office Party Planning Tips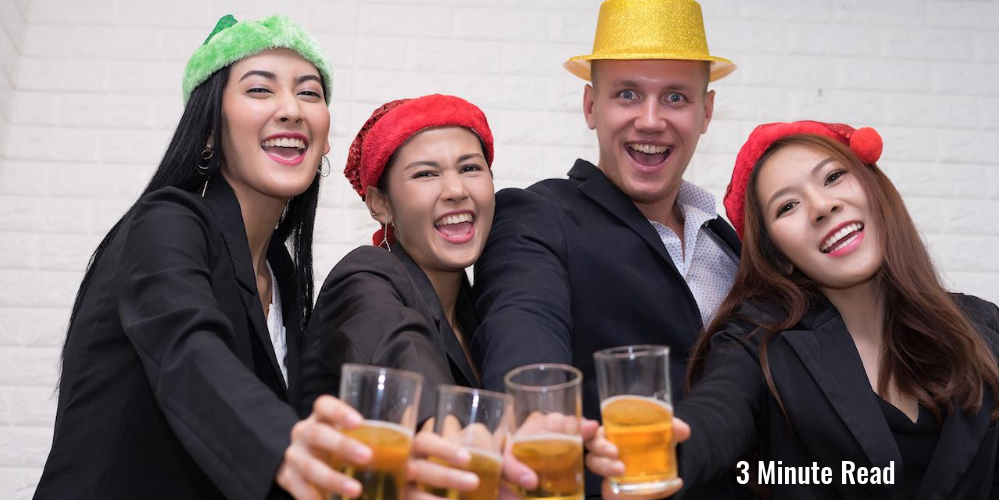 Few things bring an office together quite like a celebration. However, office party planning can be a daunting task. Organizing a successful, inclusive, and fun event for company members is a tall order; however, with the right tips and tricks, positive office culture can be cultivated through this opportunity. Here are the 4 top party planning tips to make sure your event is one to remember.
Make a Team
Whether you have a formal office party planning committee or an informal group of excited employees, creating a team to share the party planning responsibilities is key.  A team is essential for every part of the planning process, as it encourages both employee engagement and good leadership; from creative brainstorming, organization, ordering, decorating, and more, teamwork really does make the dream work. Within your team, have members decide what part of the party planning process they enjoy most. For example, if someone is extremely creative, they might volunteer for the decorating; if someone is a foodie, they might organize the food for the event. With each team member playing to their strengths, the office party planning process will go smoothly and successfully.
Go Off Campus
It can sometimes be hard to relax and unwind when surrounded by cubicles, board rooms, and meeting halls. A change of scenery might be all it takes to strengthen a positive office vibe and help employees relax. While hotel ballrooms and restaurants are the traditional off-campus venues, more relaxed venues such as a local bars, movie theaters, and art exhibitions are interesting options as well. Unconventional office party activities, such as Escape Rooms or yacht tours, encourage employee engagement through bonding outside of the office space.
Get in the Holiday Spirit
 Celebrating holidays, birthdays, and company success is a great way to build positive office vibes. Recognizing religious holidays, such as Kwanzaa, Yom Kippur, and Chinese New Year is a great way to engage employees through their individual cultures and identities. These holidays also encourage bonding and solidarity between employees, which contributes to a positive office culture. Office celebrations surrounding company anniversaries (such as an employee's 5th/10th/15th year at the company) also encourages employee retention and recognition, which boosts overall employee loyalty.
Be Considerate
While parties are opportunities for fun and bonding, they can also raise cultural and personal sensitivities. For employees that do not drink, provide non-alcoholic beverage options. For those with dietary restrictions, provide alternate meals. Some employees might have different cultural, religious, or lifestyle choices, so ensuring that the content of the party is appropriate for all employees is essential to the success of the event. Also, for differently abled employees, opportunities for transportation or other assistance should be considered.
Looking for more information on cultivating employee engagement and positive office culture? Check out our Ezzely blog's post on why employee engagement is crucial to your company's success!