Mobility Challenges For Small Businesses Using Employee Apps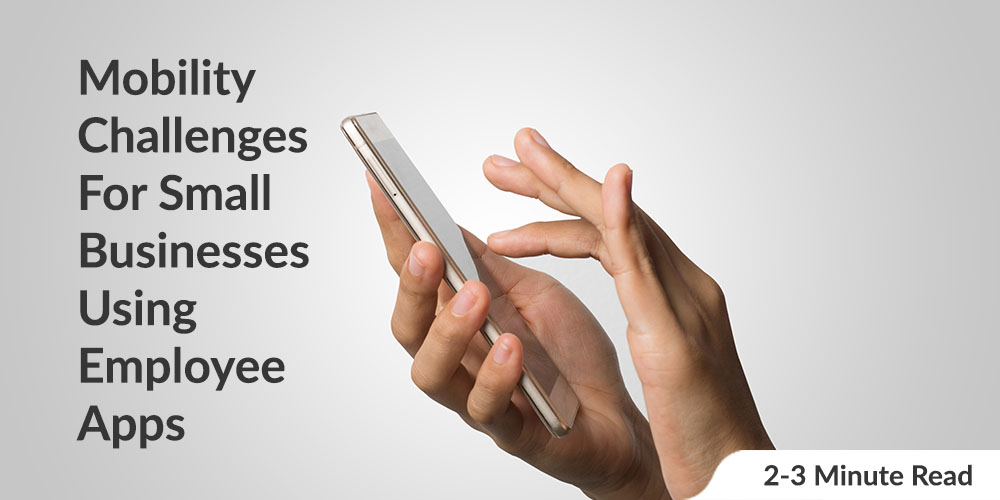 Small businesses always run on a limited budget, and they rarely have enough human resources. Because of these constraints, they often do not put a lot of money in risky investments, and mobility and employee engagement are their buzzwords.
Mobility provides several solutions to their issues – from increasing employee engagement to slashing operating costs, and even opting for remote hiring. But mobility brings obstacles in addition to the advantages.
Here are a few of these obstacles, along with some suggestions on how they can be addressed.
Business Process Reconfiguration
Business processes must be mobility-centric in a world ruled by handheld devices. To small businesses, this is a concern, because most of them do not have a presence that is specifically designed or easily executed on mobile devices and employee engagement platforms. This could pose a challenge, because smart devices will play a greater role in the future.
At this point, responsive design bridges the gap between handheld and desktop devices, but PCs and desktop devices will soon become out-dated or irrelevant when the mobile-first method becomes the norm. The solution to this problem is to create customized mobile applications for the organization and to switch to the apps progressively over a period of time.
Bring Your Own Device (BYOD)
BYOD has been a buzzword for a while now. For small businesses, BYOD brings benefits in scores – it cuts costs, increases employee engagement, saves time and provides a solid solution for downtime.
BYOD is not without its concerns, however. Some of these challenges include:
• Being unable to access confidential information,
• Being unable to work since certain applications (e.g. Photoshop) are not available not mobile devices, and
• Not fully integrating with the work environment.
To overcome these challenges, small businesses need to put a BYOD policy in place, and make sure that these policies are respected and adhered to. At the end of the day, the effective implementation of the right employee engagement platform in the business will depend on researching and finding the solution that will be the best fit for the business and its needs.

Cloud Server Selection
Hardly any company opts for a physical server nowadays – cloud-based solutions are the reigning favorite and they are becoming increasingly innovative by the day.
Small businesses are not left out in this matter. They enjoy:
• Add-ons to the Office suite with cloud storage,
• The ability to decide and control who sees content,
• Regular, automated file updating, and maintenance, and
• Data encryption, retrieval, and analytics.
Although useful, these features are for starters and almost all cloud servers include them, making it difficult for a small business to choose the right server.
To address this, small business owners should determine the key elements of an employee engagement app that would be particularly valuable to their businesses (for example zero-day updates, effective employee engagement, system versatility, cost control efficiency, and rapid deployment) and whether these are included in the app. Every business and its needs are different, and the payoff for taking some time to find the right employee engagement platform for your business will be worth it.
The Ezzely app addresses all the obstacles mentioned in this article and includes many valuable features. Are you interested in learning more about how it can benefit your small business? Click here to learn more.