How To Develop A Growth Mindset With Your Employees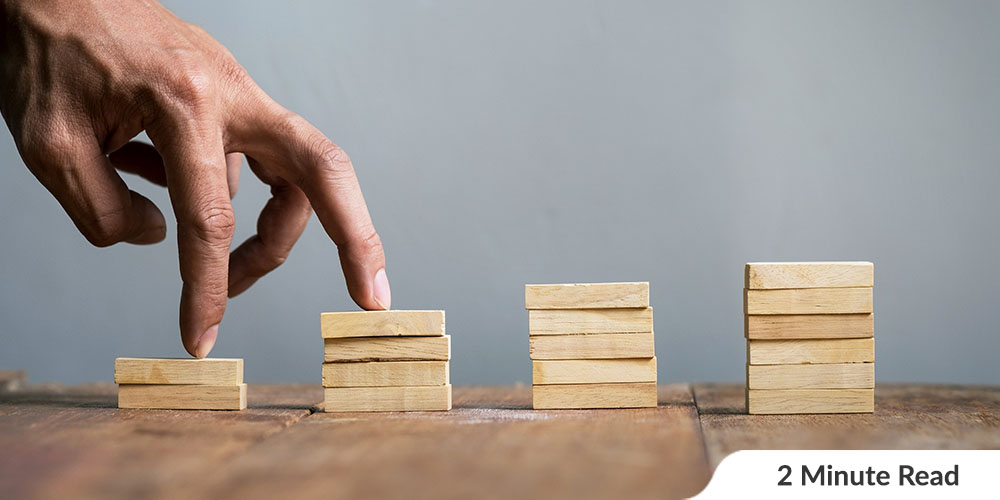 You will be startled to know the fact that the lack of engagement among US workers is as low as 33%. Many factors play a vital role contributing to low engagement in the workplace. One of the most reported factors is the impact of both the manager's and employees' mindset on productivity and overall morale.
In order to grow and reach the pinnacle of success, the focus must be on employees and harnessing the right mindset and the right culture for your company. Having a growth mindset indicates that the mind is equipped to rise to challenges, strive to learn, and consistently see potential to develop new skills.
The 'growth mindset' has a plethora of benefits:
It creates resilience and persistence.

Improves collaboration and communication.

Increases motivation to try, reach and succeed.

Infuses a positive energy.  
Inculcate a 'growth mindset' culture in your organization by following the below-mentioned tips:
Focus on learning goals and success will follow
Setting up goals is an indispensable way to keep your employees motivated. The way you set those goals for your team can have an impact on their mindset at work. The research of Carol Dweck shows that people with fixed mindsets have a tilt towards setting the performance goals rather than learning goals.
Learning Goals, are the opportunity to take on the new challenges and find a way to make them an opportunity with incessant efforts, which ultimately leads to improvement across the board.
Praise for effort and not just the outcome
No doubt that result does matter, but the efforts put in the process get neglected if the results are not in the favor of the management. It is always better to focus on the process over the results. Recognition and praise should be the outcome of the process. It will encourage the employees to stick to their ideal methodology that will show consistent and better results in the future.
Give feedback based on effort, not natural ability. Always explain exactly what they did that helped them achieve this level and what they could do to continue improving.
Give more detailed actionable constructive feedback.
69% of employees state that they'd work harder if they thought their extra effort was recognized. Embrace the technology, make use of mobile applications like Ezzely and let your employee feel recognized. The Ezzely Activity Feed allows staff to commend each other on the spot while you track activity and view reporting.
Today's failure is tomorrow success
The major reason why many companies fail is that they don't want to learn and grow, rather they focus on success. Focusing on success can lead to companies neglecting why the failures happen. Sometimes, in order to achieve your ultimate goals you have to assess the failures and processes to move forward.
Brad Staats, of UNC Kenan-Flagler Business School, found an overemphasis on success to be the main reason organizations don't learn and grow.
Back up creativity and growth-mindset team. You may not always get the desired results but the rest of the company will follow the same process that will pave way for success in time to come. Hence, embrace the growth-mindset behaviors and forget about repercussions.
Boost the team to become a high-performance team
There is a difference between a team and a working group. A working group always consists of a loose collection of individuals brought together by managers. It becomes very difficult for a working group to attain success as they will never follow a path of a growth mindset. As a manager, it is your duty to convert this working group into a team by:
Encouraging them to celebrate wins.

Providing them time, space and resources.

Letting the team set their own goals on regular basis.

Allowing them to learn themselves about the value of teamwork.
We generally use the sentence- 'Coping up with Failure' but according to Carol Dweck 'Cope' was the wrong word used here. She says "Some didn't just cope—they relished it."
"For some people, failure is the end of the world—but for others, it's this exciting new opportunity." ~ Carol Dweck